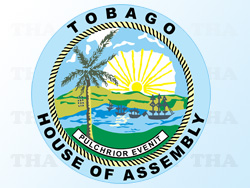 THA Chief Secretary Orville London is questioning National Security Minister Jack Warner about the delay in construction of police stations at Roxborough and Old Grange in Tobago.
The delay in construction of the stations was again brought to the fore following a recent newspaper advertisement by State-owned UDeCOTT which disclosed the commencement of construction of police stations in Piarco, Maloney, Arima, Cumuto, La Brea, Oropouche, Brasso and Moruga, all in different parts of Trinidad.
London wrote Warner earlier this week expressing "my concern over the omission of the police stations at Roxborough and Old Grange in Tobago, from the recent list of stations to be constructed by the Central Government".
He told Warner that under the previous administration, priority had been given to the construction of the two police stations in Tobago and said his information was that contracts had been awarded and work was scheduled to start in the third quarter of 2010.
"You will also be aware that soon after the present Government assumed office in May 2010, the Assembly was informed that the process for the award of contracts was being reviewed but that there would be no significant delay to the start of construction," London added.
The Tobago Chief Secretary said it was therefore, quite disheartening that, more than two years after, there was still no indication that construction will start any time soon.
"Minister, this situation is untenable and therefore, on behalf of the people of Tobago, I am urging you to take appropriate action to ensure that the police stations at Roxborough and Old Grange are constructed in the shortest possible time," London said.
He concluded his letter by saying that he remained available for further discussion on this critical issue.