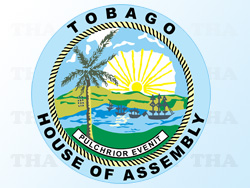 Chief Secretary Orville London wants the Education Ministry to inform him of the status of the proposed construction of three Early Childhood and Education Centres (ECEC) in Tobago to be financed by a loan from the Inter-American Development Bank (IDB).
In 2009 the Government of Trinidad & Tobago received a loan of $48.75 million from the Bank to construct and furnish 24 centres in Trinidad and Tobago as part of its Seamless Education Programme
As part of the process, in October 2012, the Ministry of Education, in conjunction with the Education Facilities Company Limited and the THA Division of Education visited potential sites to determine their suitability for the location of these centres, the construction of which were to be undertaken under Phase Two of the ECEC Construction Programme. The sites visited were in Belle Garden, Milford Court, Adventure, Courland and Roxborough which were found to be suitable and in keeping with the basic needs index criteria.
London wrote the acting Permanent Secretary in the Education Ministry Jenifer Daniel on Thursday (March 14 2013) reminding her of previous correspondence and ongoing dialogue involving officials of the THA, the Ministry and the IDB, reiterating the Assembly's support for the programme.
In his letter London requested Daniel to advise him of the next steps in the process, including the role, if any, of the THA in the construction of the centres and any further requirements that must be met by it.
He told the Permanent Secretary that he was very mindful that the start of Phase Two of the construction activities was imminent, and the current expiry date of the IDB programme was August 17 2013.
London said the THA stood ready to provide additional information or assistance that may be required to facilitate the timely implementation of this important project and ensuring that the objectives of the programme were met, particularly with respect to the needs and interests of the people of Tobago.