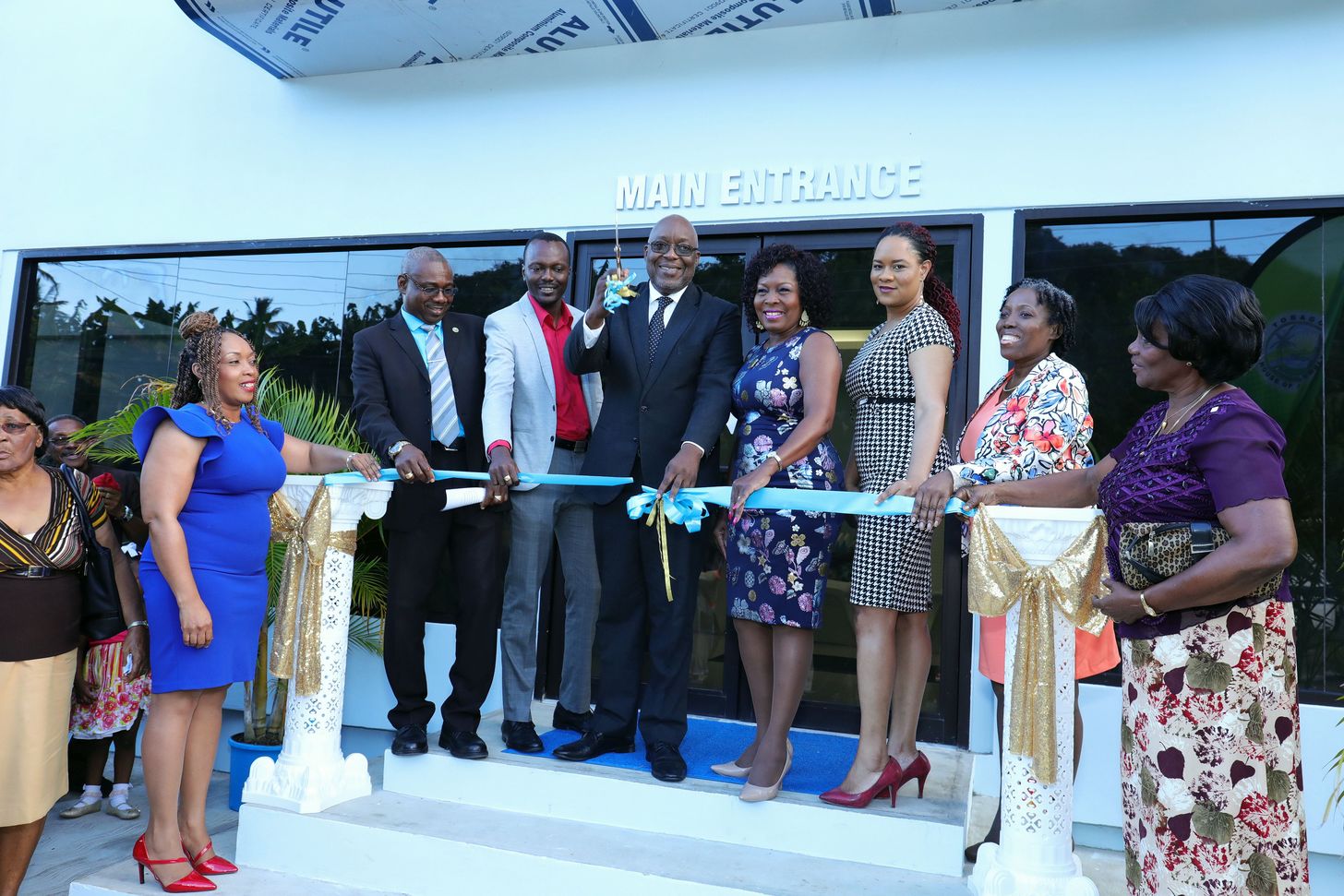 The newly constructed Belle Garden Multi-Purpose Facility was commissioned on Tuesday (January 29). And there are more plans to develop the community.
The facility project began last year under the Division of Community Development, Enterprise Development and Labour. And the Division announced that there are other Belle Garden projects planned. They include construction of a retaining wall, the paving of agricultural access roads, and the creation of a museum and tourist attraction.
The commissioning ceremony began with a street procession led by the Belle Garden Tamboo Bamboo Band. Chief Secretary Kelvin Charles and Community Development Secretary Labour Marslyn Melville-Jack were on hand to unveil the commemorative stone, and cut the ribbon to declare the facility open.
The Chief Secretary said he is optimistic that the facility will be "overutilised" because Belle Garden has many community groups. He believes it provides an opportunity for development in the community.
"As an administration, it is our desire to see all Tobagonians rise up and own Tobago and be exceedingly proud of this unique land in which we reside and to preserve and protect our community from undesirable influences," Charles said.
The Division is encouraging Belle Garden residents to use the new facility to foster social transformation and economic development, and as a portal for cultural retention and social cohesion.