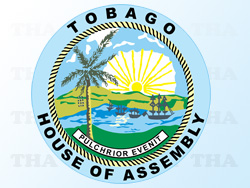 The Forum of Political Parties will meet Central Government's team on March 4 to discuss Tobago's self-government.
The meeting will be held at 10 a.m. at the Magdalena Grand Beach and Golf Resort at Tobago Plantations Estate in Lowlands, Tobago. This was confirmed by Chief Secretary Orville London during his address at the commissioning of the new Scarborough Library Facility on Sunday (22 February, 2015).
The Forum will be represented by London, along with Tobago Platform of Truth leader Hochoy Charles, Stanford Callendar of the People's National Movement and Allan Richards, Convenor of the Secretariat for Tobago's Autonomy.
The Government team includes Environment Minister Ganga Singh, Food Production Minister Devant Maharaj, Minister of Arts and Multiculturalism Dr. Lincoln Douglas and Dr. Delmon Baker, Minister of Tobago Development.
London hoped that the teams would be able to agree on the terms of Tobago's autonomy.
"Hopefully we would be able to come up with a formula for self-government and I am hopeful that we would finally find the formula that would bring success," London said.
"We have a commitment to develop our island and ensure that all Tobagonians have a chance to determine our own destiny. Determining our own destinies at this point in time is even more critical because we continue to advance our cause for self-government, which will enable us to have a greater say in our future," he said.
The Chief Secretary said the island's thrust for self-government places additional pressure on Tobagonians to ensure their actions and mindset complement those of the Assembly. This will ensure that "we have Tobagonians developing in a developing Tobago and ready for self-government", he stated.
London added that Tobagonians must understand their responsibility to arm themselves with the tools necessary for growth in the current economic climate.
"This Assembly accepts the need for all of Tobago to embrace the technology and it must not just be for the young people. I want to see senior citizens use iPads and laptops that we have available," he said.