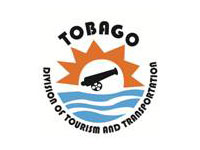 Grammy Award Winners Dionne Warwick, India.Arie and Melanie Fiona, along with UK rising star, Lianne La Havas, will be performing on the final weekend of the 5th annual Tobago Jazz Experience, which will take place at various venues across the island from April 20-28, 2013.
Warwick and Arie, five- and four-time Grammy winners respectively will be featured in the Beach Jazz Fiesta concert on Sunday, April 28 at the Pigeon Point Heritage Park. They will share the stage with local artistes, including Mungal Patasar and the Holisitic School Orchestra.
Two-time Grammy winner, Fiona and La Havas, who was named iTunes' 2012 Album of will headline at World Music Night on Friday, April 26, at the Pigeon Point Heritage Park. Patrons attending this concert will also be treated to performances by reggae crooner, Freddie McGregor and soca super-couple Bunji Garlin and Fay-Ann Lyons, along with their band Asylum.
Only two weeks away, the nine-day event will include concerts in Speyside, Signal Hill, Scarborough and Castara. Other items that comprise this year's Jazz Experience series are the Edu-Jazz workshops on April 22 and 23, and Pan Trinbago's Pazzazz on April 27.
The Division of Tourism and Transportation invites residents and visitors alike to come be a part of this unique, all-encompassing experience that is truly 'much more than music'.