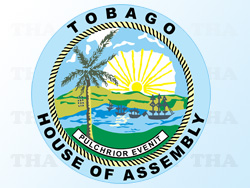 Hoteliers and businesses in Tobago are expecting improvements in visitor arrivals for the coming months following plans by tourism officials to lobby for additional local and international flights. Speaking at a media briefing after a three-hour meeting with tourism stakeholders, Consultant and Chairman of Airlift Sub-Committee Neil Wilson announced that the THA will approach Caribbean Airlines Limited (CAL) to increase its seating capacity between Trinidad and Tobago to 199,000 for the July to September peak period. He said last year's 169,000 seats did assist but felt that more seats were needed to meet the demand.
Tobago Hotel and Tourism Association president Carol Ann Birchwood-James told reporters that added to this, her association plans to partner with CAL and the Port Authority to offer packages to visitors, especially from Trinidad. She said stakeholders will be meeting for a week to come up with a comprehensive marketing plan for 2012 starting in December.
Like THA Tourism and Transportation Secretary Oswald Williams, Wilson said he was pleased with the performance of the once weekly CAL flight from New York to Tobago. He said it has shown excellent performance for a service that was five months old and growing steadily with 80 passengers per flight.
There have been discussions, he added, to introduce direct flights from Canada, Brazil, Russia, and Scandinavia to Tobago and reintroduce the direct flight from Washington DC. Wilson said the UK arrivals continue to improve with Condor Airline steadily flying at 70 per cent or more of capacity and Virgin Atlantic Airline bringing in 467 passengers per flight.
Also now that the Vanguard Hotel was expected to be ready in time for the 2011 Winter Season, Virgin Atlantic's additional flight was set to begin in November.
During the THA 2011 Budget Debate Williams had called upon the THA Minority to use its "influence" at the Central Government level to ensure that the request for the $249.2M for the tourism sector would be received in fiscal 2012. He had said the budgeted current transfer was important to support frontline areas of the sector including airlift. Arguing that primarily foreign tourists use accommodation at hotels and villas, Williams said it was therefore important that the international market was stimulated through airlift support.
Officials also announced plans to make recommendations to Cabinet to make it illegal for persons to operate hospitality establishments without the appropriate license.