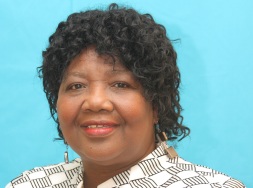 Tobago has seen its best results ever for the Secondary Entrance Assessment Examinations and still better is yet to come. With top Tobago SEA pupil Sade Bain scoring 243.77 against the top national scorer's 250.
THA Education, Youth Affairs and Sport Secretary Claudia Groome-Duke was jubilant as she announced the results at the Lambeau Community Meeting on Thursday. (30th June, 2011).
Speaking to villagers, she revealed that Ashley Sobers, a pupil of the Lambeau Anglican Primary School scored in the first 20 in the Tobago context, while the school placed 14th of the 40 primary schools on the island. The Black Rock Government Primary School was the overall top school.
Groome-Duke praised teachers, boasting that the there could not be a more fitting reward for hard-work and commitment. Preliminary tallying of the marks has revealed that 30 per cent of pupils scored above the national average. The data also showed that only 11 girls and 51 boys scored under 30 per cent. This was a marked improvement over the scores of 2010 where 112 students made less than 30 per cent.
She admitted though that there was still a lot more work to be done. She said the Division will continue its Student and Teacher Support (SaTS) Programme which she believed greatly impacted the performance of the students. She said the strategy of parents and teachers working alongside each other was also a fillip to the improvements.
Other programmes aimed at strengthening child friendly schools and treating with violence bullying and other ills are expected to be intensified.