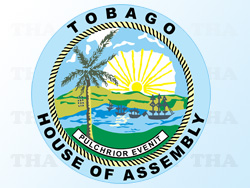 A disappointing turn out for drug prevention and rehabilitation Caribbean workshop. The 38th annual two-week workshop organized by the Caribbean Institute on Alcoholism and Other Drug Problems (CARIAD) got underway at the Crown Point Beach Hotel on Monday with just 45 participants.
Chief Secretary Orville London, formally opened the workshop meant for participants to learn about drug prevention, rehabilitation and designing effective drug prevention programmes.
London told participants every Ministry, Division, and sector have to be involved, and that he had a part to play in coordinating the different Divisions, sectors and agencies. "It's a problem that transcends any particular Ministry, that transcends any particular Sector. It is a problem that has to be faced in a holistic manner."
London expressed disappointment that there were so few people outside of Trinidad and Tobago participating at this year's workshop. "I think that if you can get all those minds together, get all that commitment and dedication and experience into one room, it creates a kind of learning environment that is unparalleled in any other setting." He said, "It is always good to see regional people getting together, sharing experience, sharing concerns, forging strategies to deal with regional problems."
London told participants it was important for them to make recommendations after the workshop ended, as it would help decision-makers with policy issues.
When asked about the theme for this year's workshop, CARIAD Director, Dr. Sandra Reid said, "From year to year, the programme would differ as it relates to meeting the needs of the society. There's no specific theme other than substance abuse and how to help."
The 2012 CARIAD workshop is set to address participants understanding of addiction and drug abuse, the effect of abuse on the individual, families, and society, and ways to address and treat addiction.
The goal of the programme is that participants are educated and empowered to go into society and make a difference by utilizing what they've learned during the workshop.