World Creativity and Innovation Day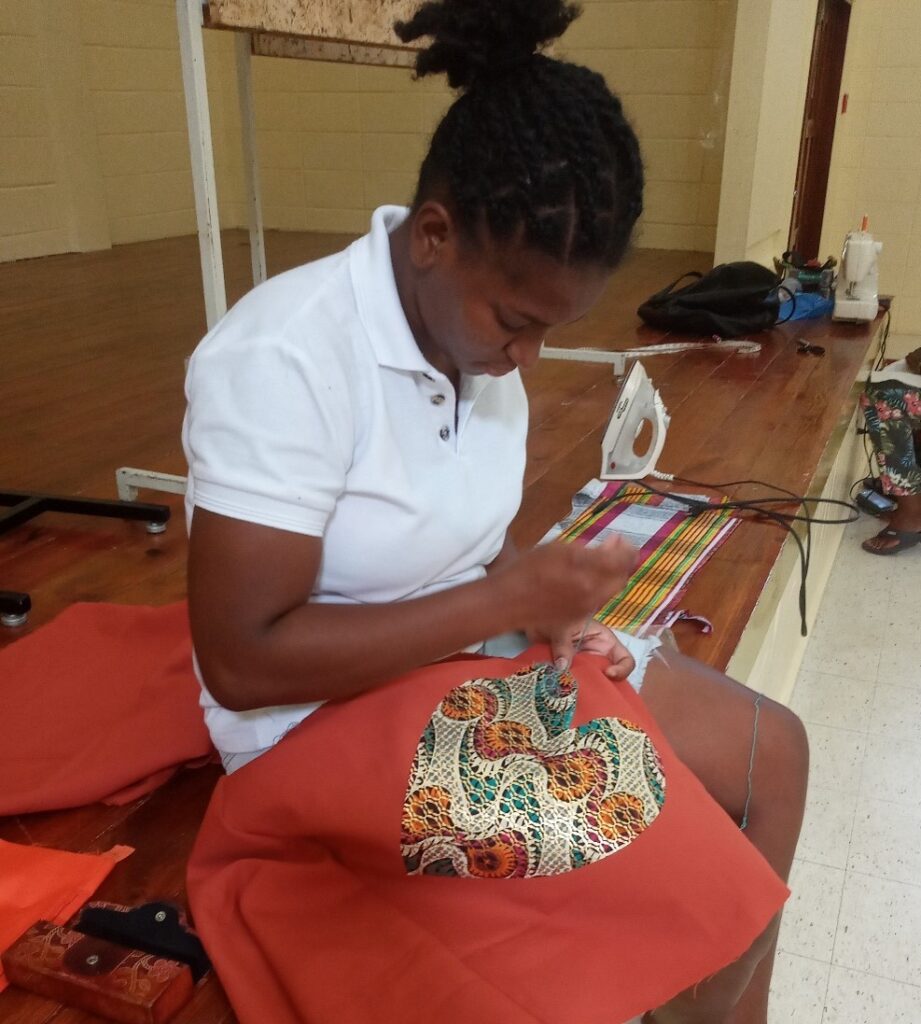 On April 21st, World Creativity and Innovation Day is celebrated. The Tobago Library Services (TLS) continues to encourage members of the public to not only read books, but to pursue their creative development.
One inititaive of TLS that promotes this aim is the Women's Craft Group at the Charlotteville Branch Library.
The group was started in October 2019 with seven women to create selected items, build camaraderie and share crafting tips. Members have created bags, purses, and pillows, as well as  embroidered items. The group is coordinated by Library Assistant I Althea Perkins.
Due to the COVID-19 pandemic, there was a hiatus for most of 2020, but meetings resumed in March 2021 with the library gifting two sewing machines for use by the 12 members in the programme. Previously members toted their own machines to sessions.
Meetings are held twice weekly as members are segmented in adherence to COVID-19 protocols.
"This is an ongoing activity at the Charlotteville branch. The library has built in its programming activities that foster and promote creativy," said Librarian III Nichelle Denoon.
As a public library institution, TLS is mandated by the International Federation of Library Associations and Institutions and United Nations Educational, Scientific and Cultural Organization (IFLA/UNESCO) Public Library Manifesto 1994 to foster creativity in the provision of its services by providing opportunities for personal creative development and stimulating the imagination and creativity of children and young people.
For more information about the Women's Craft Group, contact TLS at 639-2256 ext. 1204.