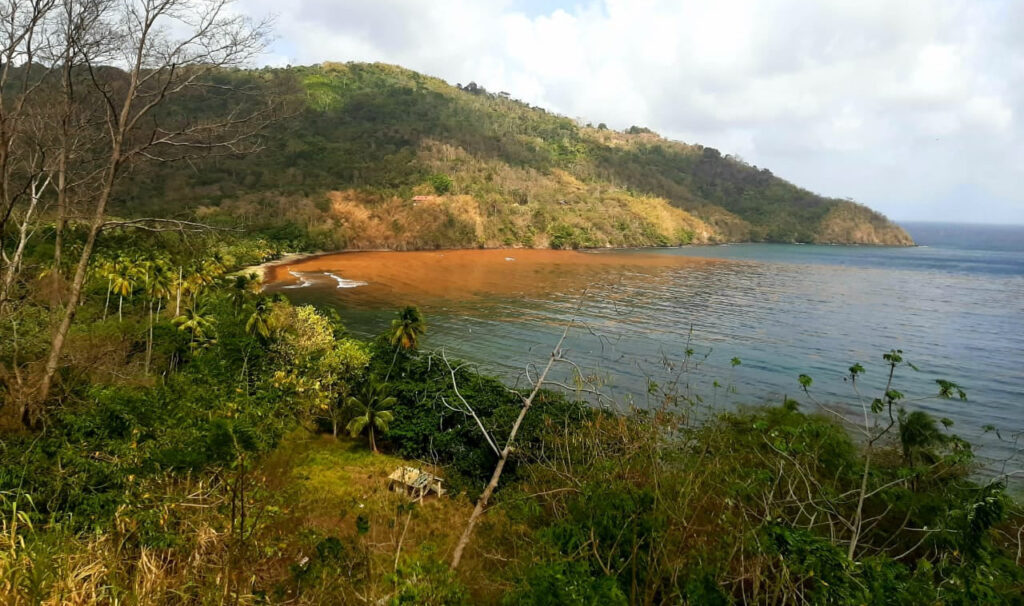 Officials are expecting a higher-than-usual influx of Sargassum seaweed in Tobago over the next two months.
And the public is being advised not to handle the 'brown stuff', which floats towards the coastline with the ocean current, and can pile up ashore, or in the waters off the coast, pretty quickly.
Although Sargassum—which is one of the few species of seaweed not anchored to the sea floor—has been around for years, Tobago's beaches first experienced a major pileup of the 'stinky' seaweed in 2015. The stench affected many residents, and large quantities of the brown mass brought in a variety of troublesome insects and entangled animals, among other challenges.
The Coastal Zone Management Unit (CZMU) at the Division of Infrastructure, Quarries and the Environment manages the island's Sargassum activity. This year, it's prepared for a longer season, which began last month and should end in May.
"Sargassum can cause respiratory problems as it decays, which is one of our primary concerns," said CZMU Coastal Engineer Richard Hinds. "It can also discolour nearby infrastructure and electronics."
The Unit consistently monitors sites from Speyside to Pigeon Point to determine the level of threat posed to these areas.
"The preferred method of removal is manually using hayforks, but if the quantity of Sargassum is too much, we will [have to] use excavators and trucks to remove it from the site," Hinds explained.
The public is being advised by CZMU Climate Change Specialist Howard Mario Robin not to attempt to dispose of any Sargassum if large amounts wash up onshore in their community.
"We do not recommend anyone take it upon themselves to remove Sargassum," Howard said. "They should contact the Unit because toxins can accumulate in Sargassum, so we recommend that it's removed under the guidance of the Division."
For more information on Sargassum in Tobago, contact the Infrastructure Division at 639-1287 ext. 4150.