ALL ROADS LEAD TO ROXBOROUGH FOR REPUBLIC DAY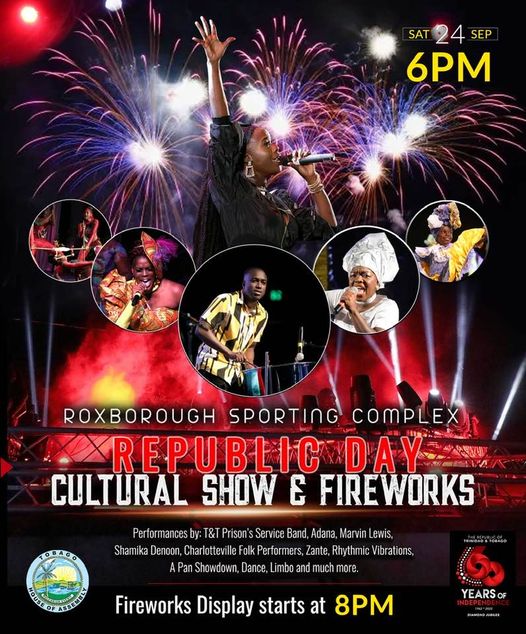 Trinidad and Tobago became a Republic on August 1st, 1976. However, Republic Day is celebrated on September 24th every year to mark the date when the first Parliament met under the new Republican Constitution.
The Constitution of Trinidad and Tobago outlines the fundamental rights and freedoms of the nation's citizens and a government system built on democracy. 
In celebration of the 46th anniversary of Trinidad and Tobago becoming a Republic, Tobago will host a series of events tomorrow.
First, the Republic Day Route March will take place in the village of Roxborough from 9:00 a.m. The march includes participation from members of the Defense Force.
Following this, the Powerboat Regatta, hosted by the Tobago Association of Power Boating and Aquatic Sports, and sponsored by the Tobago House of Assembly will also be held in Roxborough.
Then starting at 6.00 p.m., the Republic Day Cultural Show will take place at the Roxborough Sporting Complex. The show will include live performances by Adana, Kersh Ramsey, Shamika Denoon, Charlotteville Folk Performers, and the Trinidad and Tobago Prison's Service Band.
Finally, from 8.00 p.m., there will be a Fireworks Display for onlookers to enjoy.