BOOK MILES READING CHALLENGE
Literacy enriches an individual's life.
We need to have some degree of literacy in order to engage with the written word in everyday life, from reading articles like this one, to labels on products at the grocery store, signage on roadways, and messages on your phone too. And the Scarborough Library continues to be a resource for the island's residents to not only develop literacy, but become lifelong learners by borrowing books. In addition, the Library consistently offers programmes that encourage a literate society.
Currently, the Scarborough Young Adult Library is running the Book Miles Reading Challenge.
"The purpose of the programme is to have our patrons participate in a fun experience that encourages reading. The theme for International Literacy Day this year was 'Transforming Literacy Spaces,' which speaks to the inclusiveness of all. We transformed our space into an airport lounge, because reading takes you places," Librarian I Denielle Alexander said.
"Some of us have not travelled to many places, but through reading we can imagine the experience of being there. Our reading challenge does exactly this. Students are able to 'travel' through the library collection exploring different genres while improving their reading skills," she said. Among the prizes to be won is a tablet.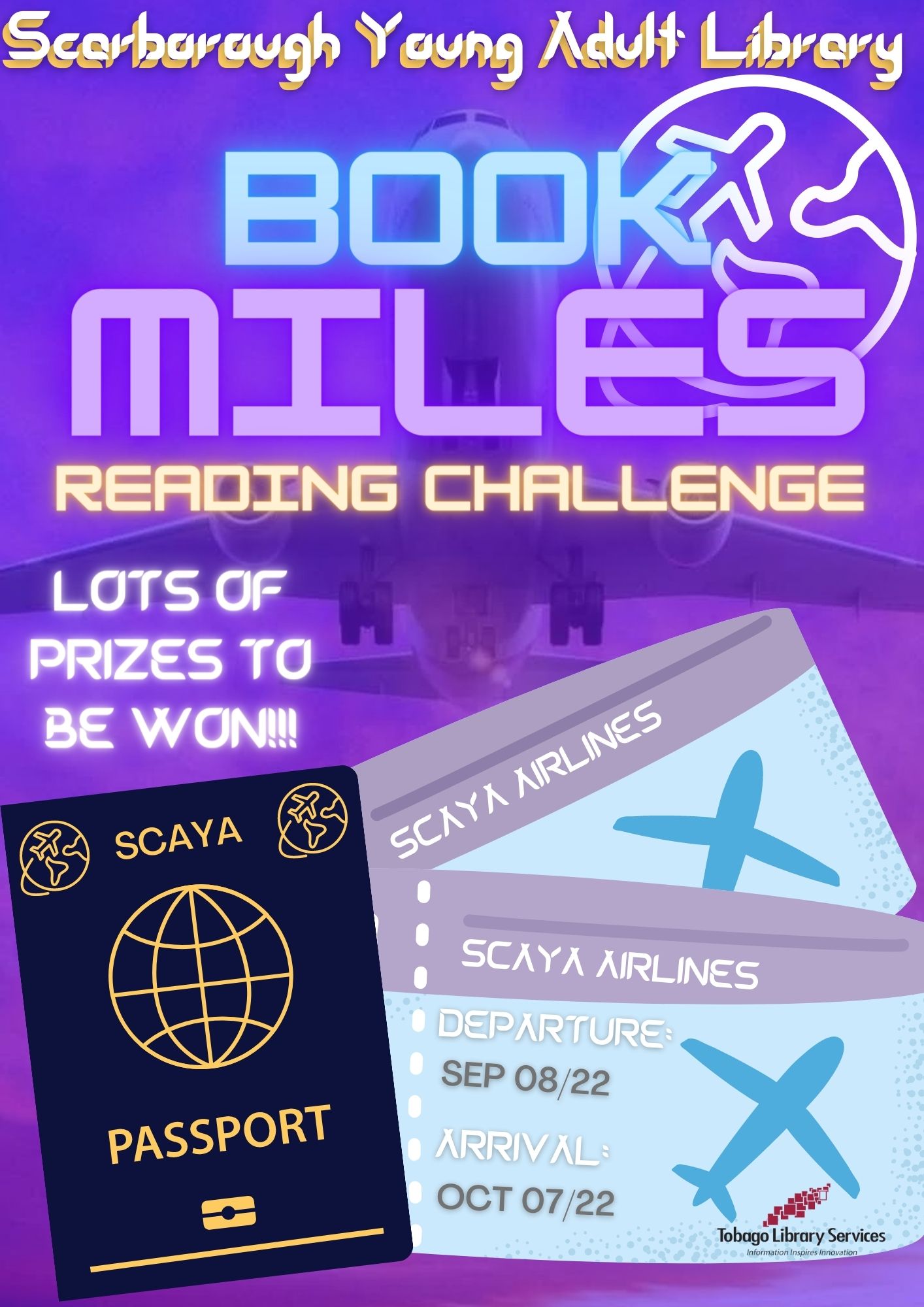 Alexander said the library aimed to engage young readers, as well as help them to understand the importance of reading from an early age. "Early readers develop better usage of language as they become familiar with words, their meanings and sentence structure."
The reading challenge began last month and will conclude on October 7th.