Vocational Skills Programme Back on Track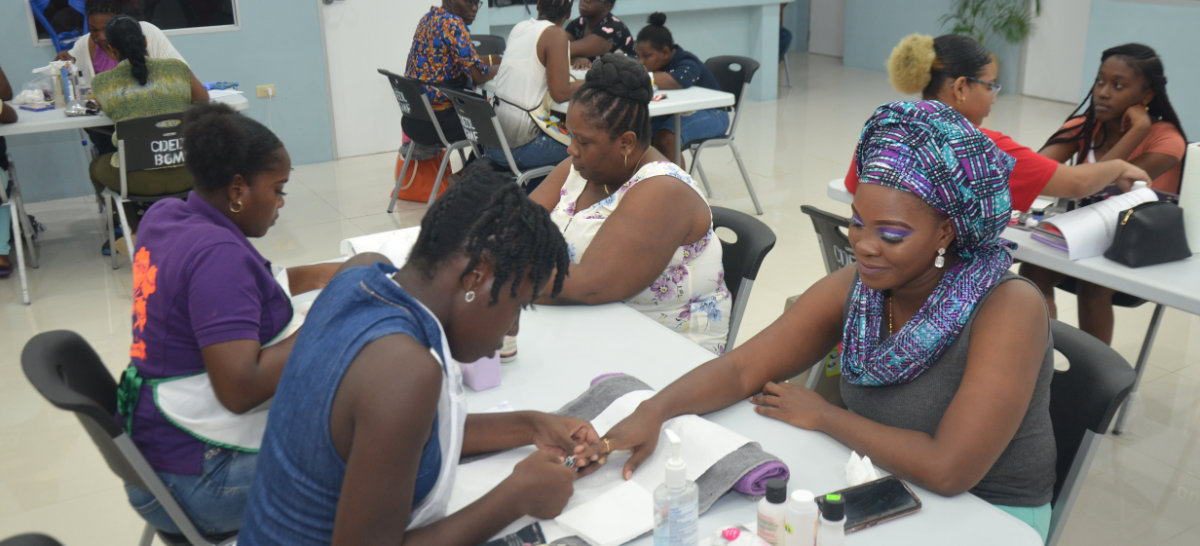 What began as the Adult Education Programme, transitioned to the Community Learning and Skills Service (CLASS) Programme, and is now thriving as the Vocational Skills Training Programme (VSTP).
This programme has fostered an environment that has enabled thousands of Tobago's residents to enroll in and benefit from training courses.
What began as training in basic skills such as screw pine craft and fruit preservation has shifted to more dynamic offerings—Mixology, Seasonal Cooking, and Plumbing.
In the 2022 edition, there is approximately 2,000 registrants. It is the Division of Community Development, Youth Development and Sport's largest student intake to date, owing to the onset of the COVID-19 pandemic, which abruptly ended the 2020 cycle. This  caused the Department of Community Development to implement its first ever virtual training option, thereby dividing the 2020 participants, who had to complete unfinished courses, into the 2021 and 2022 cycles.
As such, 1,120 participants of the current cycle were previously pre-registered and the remaining spaces were made available to new registrants.
The 2022 cycle began on March 7th and follows a hybrid model with some face-to-face courses combined with virtual sessions.
"We are very happy at the Division that the Vocational Skills Training Programme is up and running. We started last week, and I'm elated about it because of the responses we have gotten in the past…We have been oversubscribed and I'm very encouraged by that. It suggests that a lot of people want the training," Community Development Secretary Terance Baynes said.
The Division, through initiatives such as VSTP, persists in their work to empower residents across Tobago's communities.