TRHA Receives Millions in Equipment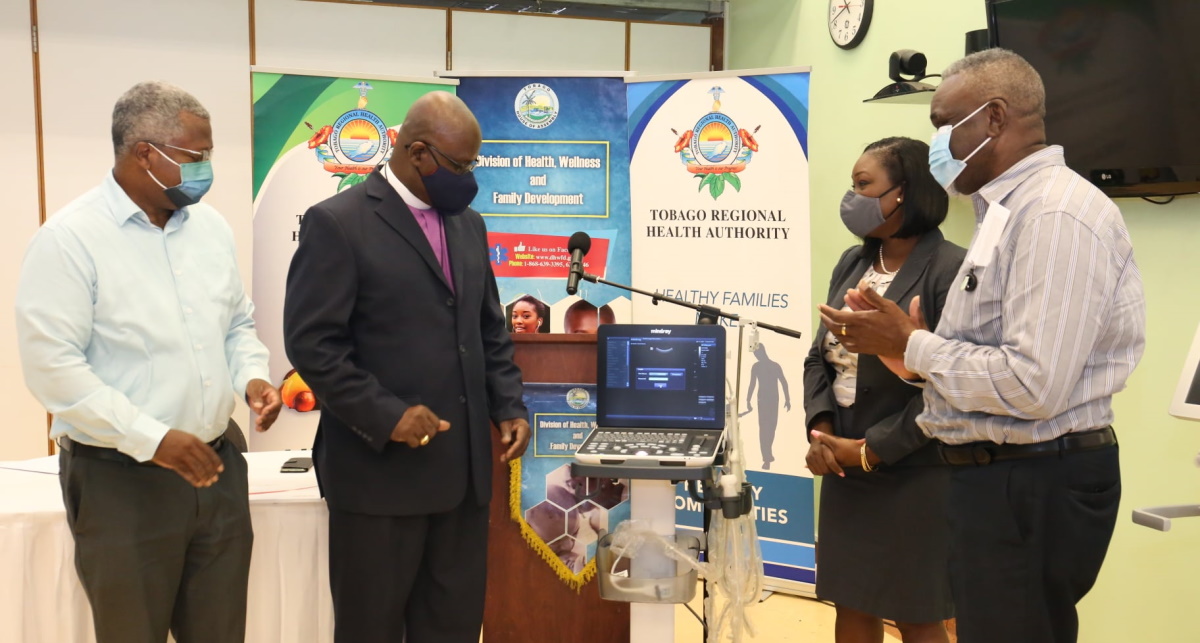 As part of its mandate, the Tobago House of Assembly (THA) is consistently striving to enhance the quality of healthcare on the island.
On November 5th, seven ventilators were handed over to the Tobago Regional Health Authority (TRHA) as part of the Pan American Health Organization's (PAHO) two-million-dollar equipment donation initiative. The TRHA will also soon receive thirty oxygen concentrators.
Secretary of Health, Wellness and Family Development, Tracy Davidson-Celestine said it's an investment that will benefit the island's health care system.
"This donation comes at the right time, and it is one such effort to boost what we can offer here for public care. And this will of course support our parallel health care system and so we are very grateful," she said.
PAHO representative for Trinidad and Tobago, Dr Erica Wheeler, presented the ventilators to the TRHA. She encouraged healthcare workers in their efforts to save lives.
"I think we should never give up hope, we should always keep on fighting to save lives and to make the countries in which we live a better place for everyone," said Dr. Wheeler.
In addition, on Monday (November 8th), the Scarborough General Hospital received an ultrasound machine worth $100,000 thanks to the Anglican Church. Bishop Claude Berkeley presented the lifesaving machine to Health Secretary Tracy Davidson-Celestine at the Hospital.
Davidson-Celestine indicated the equipment will give a significant boost to the hospital's service, especially for pregnant women, while Acting Medical Chief of Staff, Dr Victor Wheeler, said the machine will help to increase the capacity of healthcare in Tobago.