Recognizing Our Community Champions!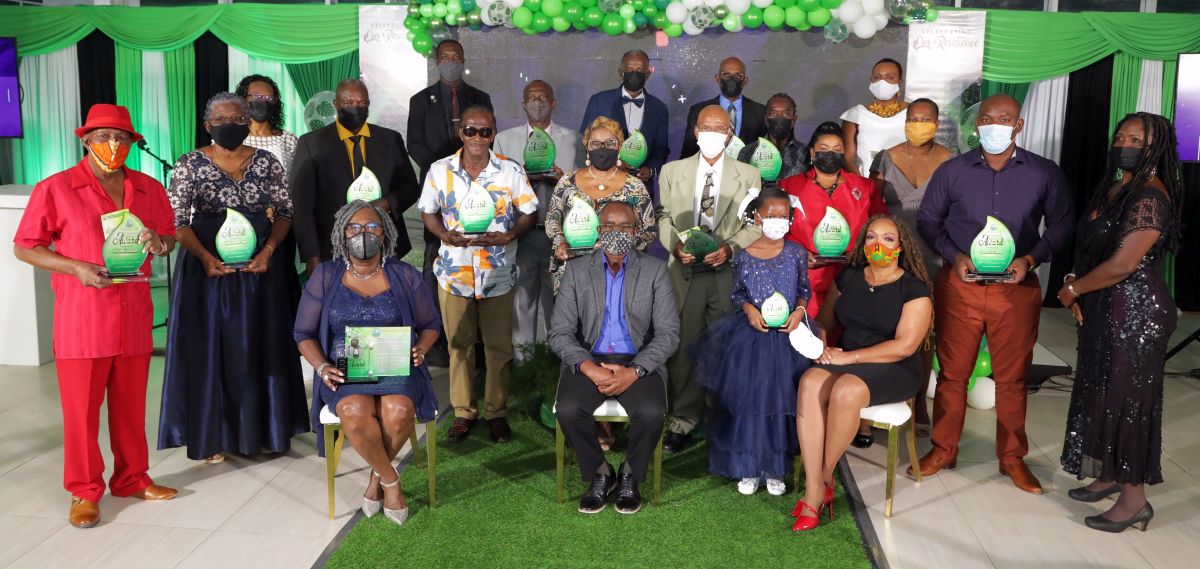 It was an evening to recognize and show appreciation for the invaluable and impactful service of our island's Community Champions.
The Community Champions Awards Ceremony 2021 took place yesterday evening (November 11) as part of the Division of Community Development, Enterprise Development and Labour's Community Development Week 2021.
Seventeen recipients were honoured as Community Champions. Beverley Ramsey-Moore was recognized as the Community Icon 2021, while six-year-old LeeAnna Taylor received the Special Award.
"I'm honoured to be amongst persons who continue to contribute to the development of the citizens of Trinidad and Tobago. I applaud your passion, your strength, and your commitment," said Community Development Administrator Dereck Bosland.
Community Development Secretary Marslyn Melville-Jack said communities in Tobago can bounce back from difficulty when volunteers get together for the common good.
"Any definition of a successful life must include service to others. The first Community Champions Awards took place in 2018 to recognize and pay tribute to community leaders whose philanthropy in service to others may have fallen under the radar, and to those whose sterling contributions continue to impact and empower generations," she said.
She noted the awards served to celebrate the "outstanding men and women who continue to lead successful lives based on their significant contribution to enhancing the quality of life for residents within their communities."
 THA Chief Secretary Hon. Ancil K. Dennis said everyone can make a positive contribution to other people's lives.
"The community leaders, those individuals leading the churches, sporting organizations, pan-sites, operating businesses, running restaurants and bars, who the young men in the community look up to, ladies who the young women in the community look up to for guidance and support, your contributions and involvement are just as important," said Dennis.
Dennis said it was important that individuals saw themselves as leaders.