Reducing Waste on the Island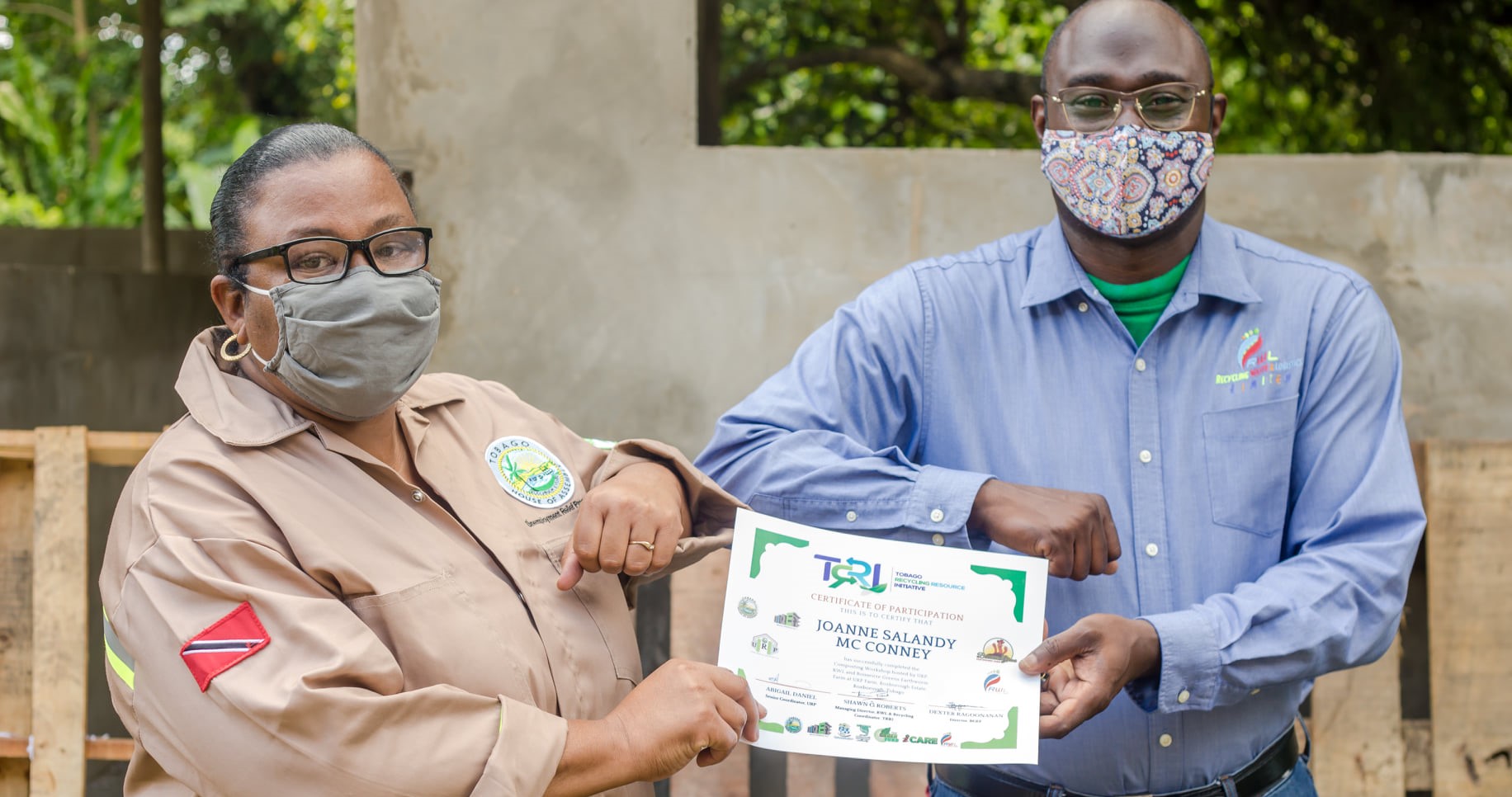 A two-day workshop was held to launch the Commercial Compost Project and was held at the Unemployment Relief Programme (URP) Farm, Roxborough Estate. 15 URP female participants were certified in compost production. The project was hosted by the Tobago Recycling Resource Initiative (TRRI) in collaboration with URP, Recycling Waste and Logistics Limited (RWL), and Boisseirre Greens Earthworm Farm.
"In composting, we focus on capturing and transfiguring organic waste materials such as food waste, paper waste, cardboard waste, wood chips, green grass cuttings, leaves, animal waste and seaweed. Composting helps manage organic waste and the end product is the creation of compost, which can be used on the land for agriculture and food production," said TRRI Coordinator Shawn Roberts.
He said waste material that can be composted continues to increase, and TRRI has a vision and objective to reduce by 50% the total waste generated across Tobago by 2025.
"Composting is a biomechanical process during which microorganisms such as bacteria and fungi convert organic matter and waste materials into a soil-like product called compost. The addition of compost to soil provides various benefits including increasing soil fertility, improving soil structure, increasing water holding capacity, and decreasing runoff," he said.
The Commercial Compost Project also aids in the recovery and recycling of organic and biomass waste generated on the island.
TRRI is a waste management and recycling project that was launched in November 2020. It is a public-private partnership venture of the Tobago House of Assembly, Environmental Management Authority, and the Green Fund-sponsored Recyclable Solid Wastes Collection Programme (iCARE).