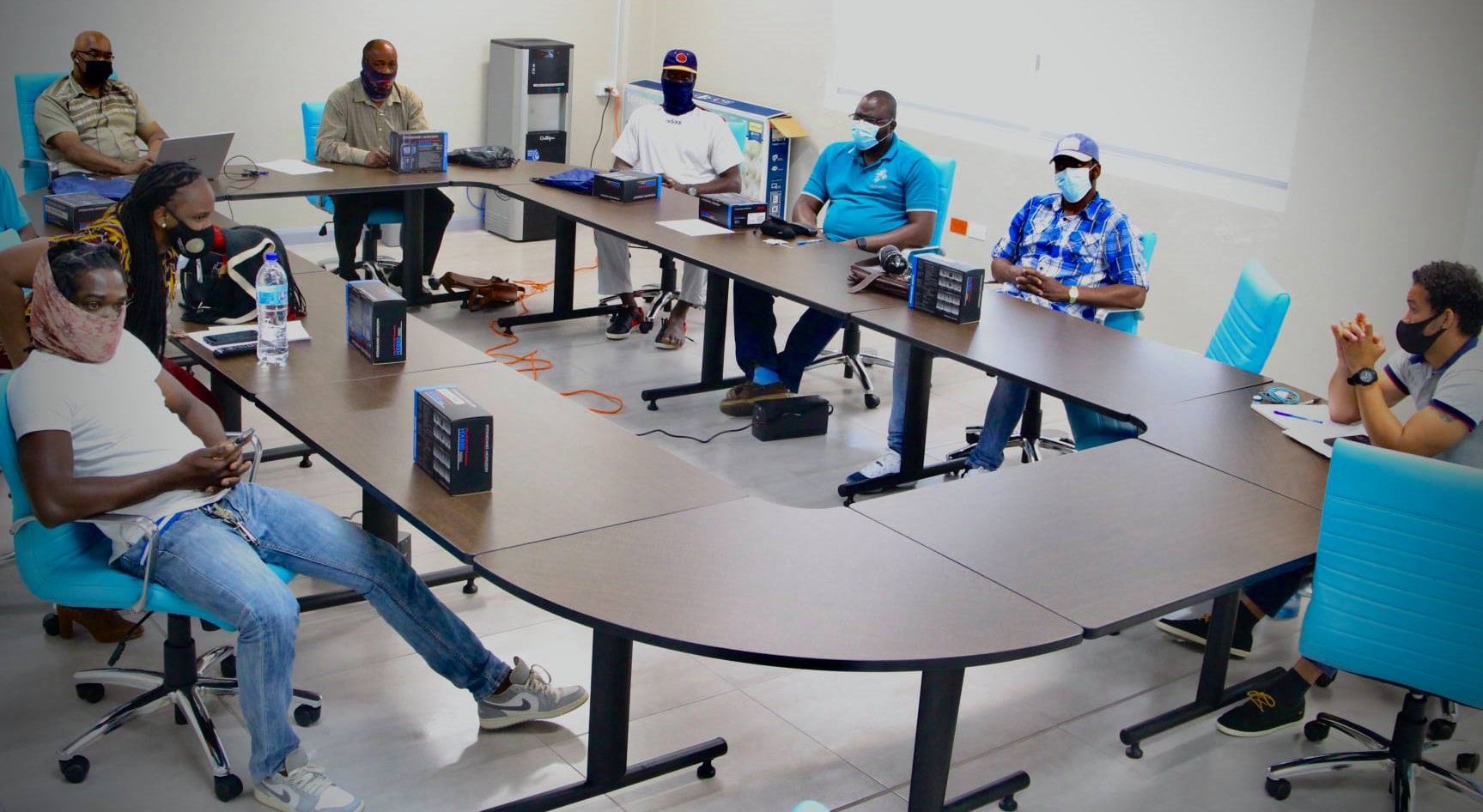 Ten Department of Marine Resources and Fisheries (DMRF) staff members and 10 representatives from fisherfolk associations in Tobago, recently attended the 'Virtual Training of Trainers on Marine Band Digital Selective Calling (DSC) Very High Frequency (VHF) Radio' to improve communication and safety-at-sea.
The Food and Agriculture Organization of the United Nations is implementing the Climate Change Adaptation in the Eastern Caribbean Fisheries Sector Project in Trinidad and Tobago (CC4FISH-TT) in collaboration with the Fisheries Division under the Ministry of Agriculture, Land and Fisheries, and the Department of Marine Resources and Fisheries (DMRF) under the Division of Food Production, Forestry and Fisheries. The training was hosted through this collaboration under this project.
"With safety at sea being such an important thing, we thought that it was necessary that fishermen were equipped with the training to ensure that when they leave shore they return to their family and their friends," said Fisheries Officer Ag. Crystal Edwards.
Following the training, the FAO CC4FISH-TT project donated five DSC VHF radios to the Department of Marine Resources and Fisheries, one to the Tobago Emergency Management Agency and one for each fisherfolk participant who completed the training. Training participants also received certificates of participation and a safety manual.
Fisherman Errol Roach said the training and equipment helped to "alleviate some of our fears in going to sea."
The training, which took place November 9th-11th, was also a capacity-building activity for Tobago's fishing community.