THA Addresses Community Concerns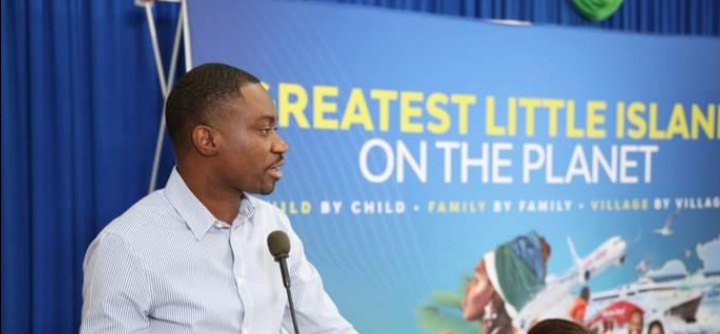 The THA's Executive Council joined residents of Castara, Bloody Bay, Parlatuvier, and L'Anse Fourmi at the Parlatuvier Multi-Purpose Facility to discuss community matters on Wednesday (January 31st).
Among the issues addressed in the meeting, was the underutilisation of the Castara Fishing Facility. Chief Secretary Hon. Farley Augustine told the fisherman who brought up the matter that the facility was to be utilised by Castara's fisherfolk for their trade.
"Since we've come into office, the lockers have been distributed and staff is there so that the building can be used," he said, adding that an area outside had previously been set up as a temporary measure until the facility was completed.
The Chief Secretary also highlighted work done within the district, inclusive of the building of retaining walls along the main road in Speyside and the installation of drains at the Bloody Bay Ground, the location for the Blue Food Festival.
During the meeting, Deputy Chief Secretary and Secretary for the Division of Health, Wellness and Social Protection Dr. Faith B.Yisrael, who was also in attendance, told attendees that health officers were doing a full assessment on the cleaning of drains.    She indicated a waste management assessment was also being done in several areas, including the Castara Housing Development.
"That is going to help us determine how we roll out waste management, [including] which trucks go where, and how often they go [to an area]."
You can view the full meeting, the third installment in a series of district town hall meetings, on the Office of the Chief Secretary's Facebook page.