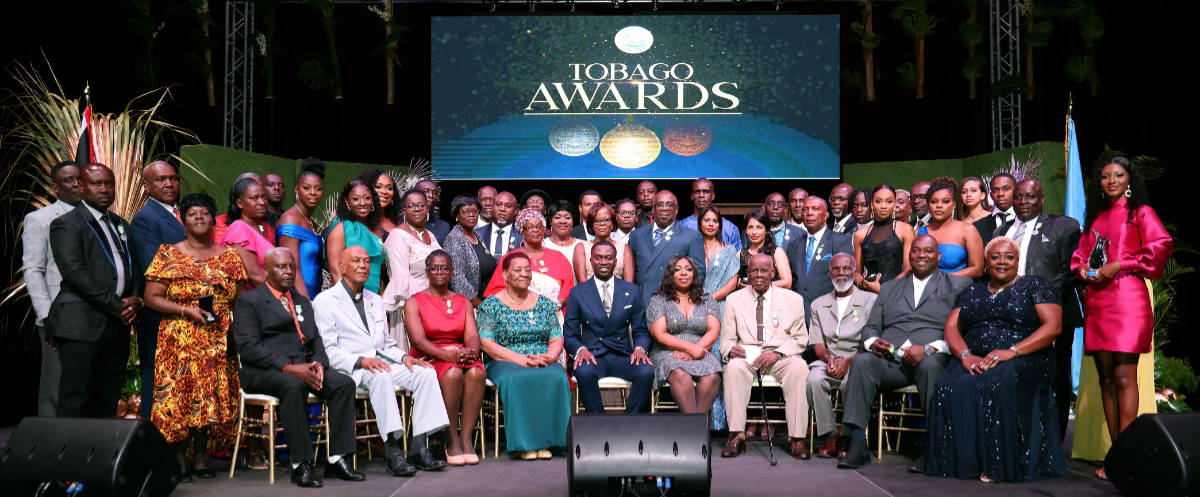 Tobagonians who have made significant contributions to our society were recognised on Sunday (February 5th) at the Tobago Awards. The gala ceremony was held at the Shaw Park Complex.
Throughout the nomination process, any citizen of the island could have been nominated with nomination forms available to the public in recognition of a Tobagonian's accomplishments during the period December 5, 2021 to October 2022.
During the awards, Chief Secretary Hon. Farley Augustine said it was a purposeful event that ensured the achievements of Tobagonians were recorded as part of the national story.
"We saw it well befitting to bestow on you your well-deserved honour and glory…It is an occasion of tremendous importance, as it gives us an opportunity to publicly acknowledge the efforts of outstanding Tobagonians," he said. "We assert that we are capable of celebrating our own heroes. "
Awards were given to honorees in diverse fields such as public service; culture; education and community service; tourism and environmental conservation; sport; and agriculture. Recipients received awards within the categories of Tobago Medal of Honour (gold, silver and bronze) and the Chief Secretary's Award.
THA Chief Administrator Ethlyn John provided advice to those desirous of receiving a future award.
"You have to make a difference and see yourself as changing the paradigm, and [help] to progress Tobago as a society and as a country," she said.
Watch the full awards ceremony on the Office of the Chief Secretary's Facebook page.