Community Meetings Inspire Solutions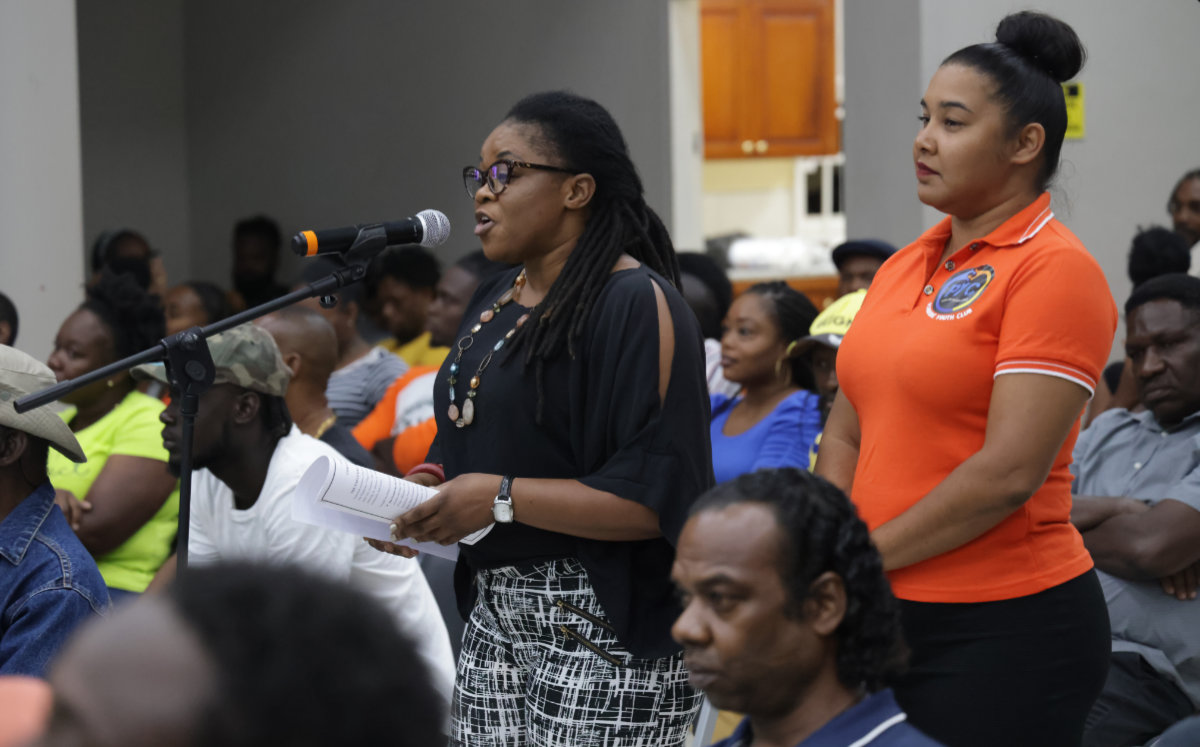 Residents of the Belle Garden/Glamorgan electoral district came out and shared their views with the THA's Executive Council on Tuesday (February 28th).
Deputy Chief Secretary and Area Representative, Dr. Faith B.Yisrael, reaffirmed that the purpose of the district meetings has been to give members of the public an opportunity to voice their concerns.
She said the meetings enable THA heads to listen and "give feedback that allows all of us to work together."
During the meeting, Chief Secretary Hon. Farley Augustine noted that persons continue to migrate out of eastern Tobago. He said the Assembly wants to support the young people in the area and provide an avenue for them to have activities late in the evening. 
"In the Richmond area, we are currently looking at the playing field and we believe it's the best playing field that remains underutilised. We're exploring what needs to be done to bring the field up to standard to be utilised."
The Chief Secretary indicated that plans are underway to light the field. 
"Data shows that the more activities we have for young people later in the evening, the less likely they are to get themselves involved in criminal activity. There's a correlation there, and so that is one of the things driving the policy behind ensuring that our public facilities are being made available to you."
The Chief Secretary told attendees the meetings help in producing solutions for Tobago's districts. The event, which was the fifth instalment in a series of district meetings, was held at the Pembroke Community Centre.