Supporting the Education System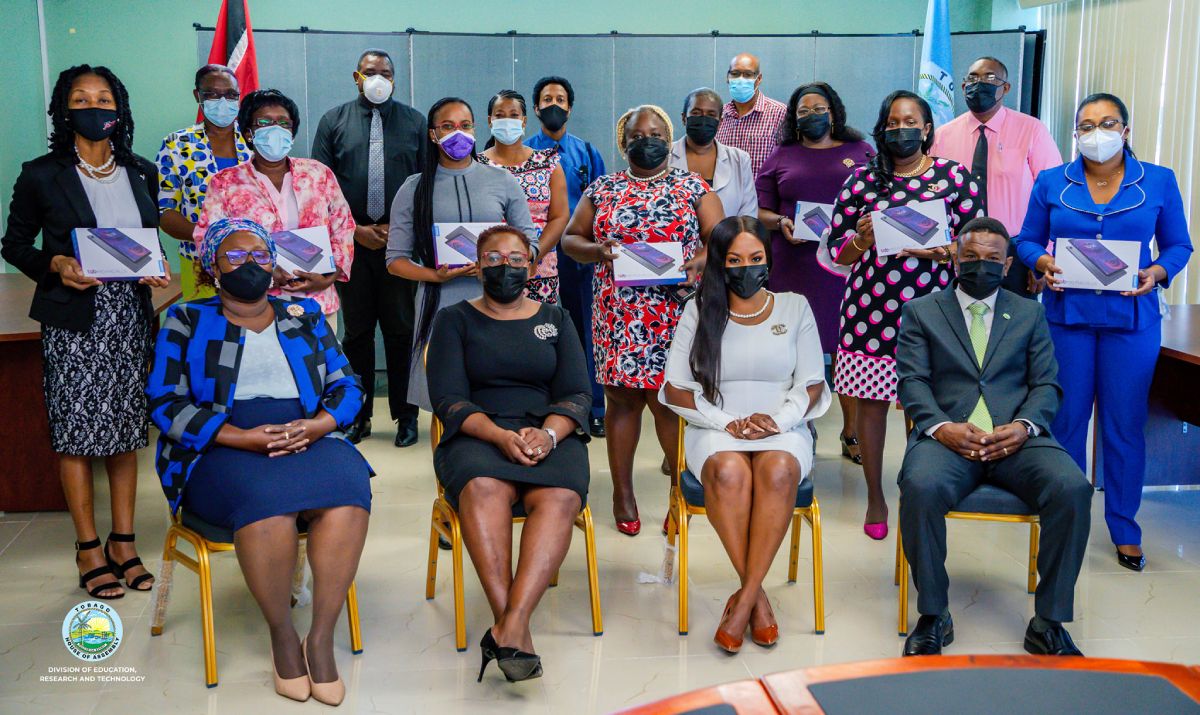 The Division of Education, Research and Technology distributed 1,072 devices to both primary and secondary school students and teachers, during a handing-over ceremony at the Division earlier this week.
In December, the Division was realigned under the new THA administration.
"The name truly reflects the mandate that the world now has moved into," Education Secretary Zorisha Hackett said.
"Almost two years later, [we're] still in circumstances that have brought both blessings to us and positions where we find ourselves in discomfort. Tobago was steps behind in technology and this forced us to get with the times and become advocates and learners, and [to] be able to pull the technology into our everyday space, even if we would not have made the time for it before," she said.
The Secretary said the Division has to take the lead in showing a readiness for the changes relevant to technological use brought about from the pandemic and encouraged teachers to be willing learners.
"We have to, while trying to understand the impacts of this pandemic and how it affects the daily lives of our charges, we ourselves have to become in tune with the technology."
Access to devices has become a necessity as the pandemic continues.
"We understand the importance of education and the importance of reaching every student," Assistant Secretary Orlando Kerr said.
Administrator Denese Toby-Quashie indicated that one of the Division's focuses will be training programmes, to ensure that teachers adopt to the growing demands of online school, as well as the reintegration of face-to-face learning.