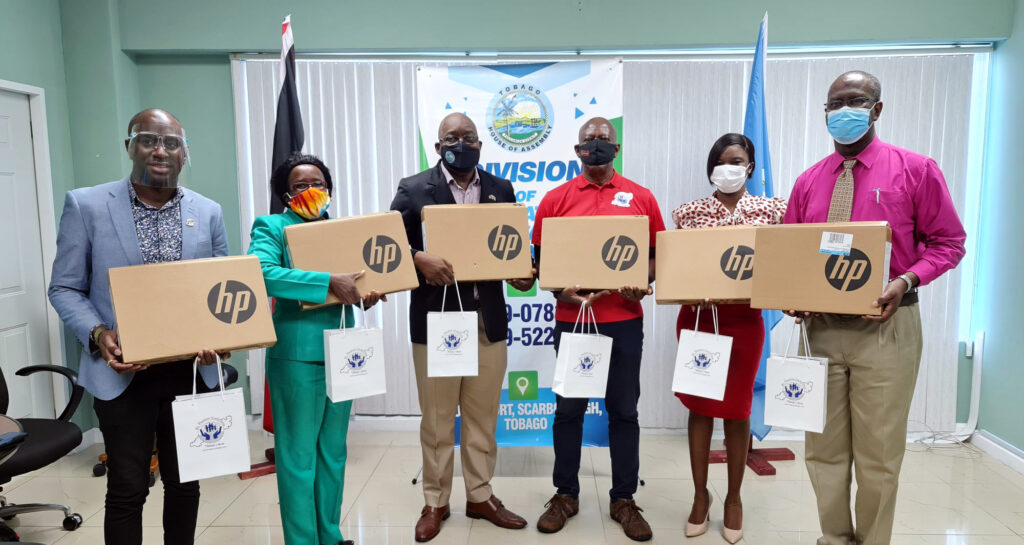 With the continuation of online classes for yet another term, the need for students to have access to devices is still paramount.
Secretary of Education, Innovation and Energy, Kelvin Charles, has been calling on individuals, organizations and institutions to assist those in need of devices. The Principal of the St. Patrick's Anglican Primary School in Mt. Pleasant, Portia Lancaster, echoed that call and, on January 7, 2021, the Mt. Pleasant Credit Union responded.
"We reached out to the Credit Union to assist because the school has some children from a less fortunate social economic status. These are children who do very well and are very promising. The parents of these children are supportive of them and would use their phones to ensure that the children go online, so we are happy to receive these devices," said Ms. Lancaster.
Director of the Mt. Pleasant Credit Union, Julien Skeete, said that the Board did not hesitate to approve the request.
"The Credit Union believes in being socially responsible and, with online schooling, we wanted to support youth in education. We have an established partnership with St. Patrick's Anglican and, when the request came in, the board voted to support it," he stated.
During the distribution, Education Secretary, Kelvin Charles, expressed his appreciation for the donation. "On behalf of the Division, I want to take this opportunity to thank Mt. Pleasant Credit Union for this gracious act," he said.
Sixteen devices were distributed including seven laptops and nine tablets. The handing over ceremony took place at the Division of Education at Dutch Fort, Scarborough.