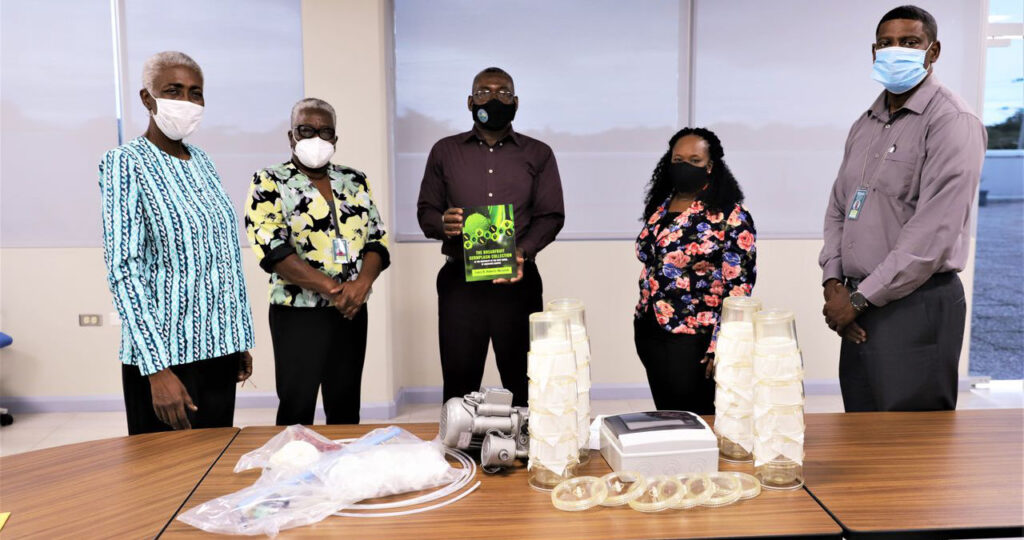 The production and supply of food remains a priority for the THA.

Last week, the Division of Food Production, Forestry and Fisheries (DFPFF) received a RITA Bioreactor Temporary Immersion System, which is expected to aid the island's efforts to achieve food security.

The system helps with the in-vitro development of new tissue in the micro-propagation of plants. It allows for the production of higher numbers of quality in-vitro plantlets in the shortest possible time. Director of Food Crop Production, Tamika Seales-Mansano, said this will improve the efficiency and production activities at the Division's Plant Tissue Culture Laboratory in Goldsborough.

"In-vitro means you're taking a little piece of the organism, such as a piece of leaf, and generating a whole new plant just from that tissue. You do this in a test tube. It's like cloning the plant. This method allows us to produce much more plants from one tissue."

She further stated that not all things can be reproduced this way. "We cannot do this with a piece of fruit, only from a plant as this is where all other cells are derived." 

The system is valued at TT $37,000 and the equipment was acquired under the "Agricultural Innovation for Fruit Crop Production" project, funded by Nutrien Trinidad. It is a collaboration between the Division and the Faculty of Food and Agriculture at the UWI St. Augustine Campus.

The new technology will help bolster the Division's plans towards agricultural development on the island.