Study Abroad Fair at Shaw Park!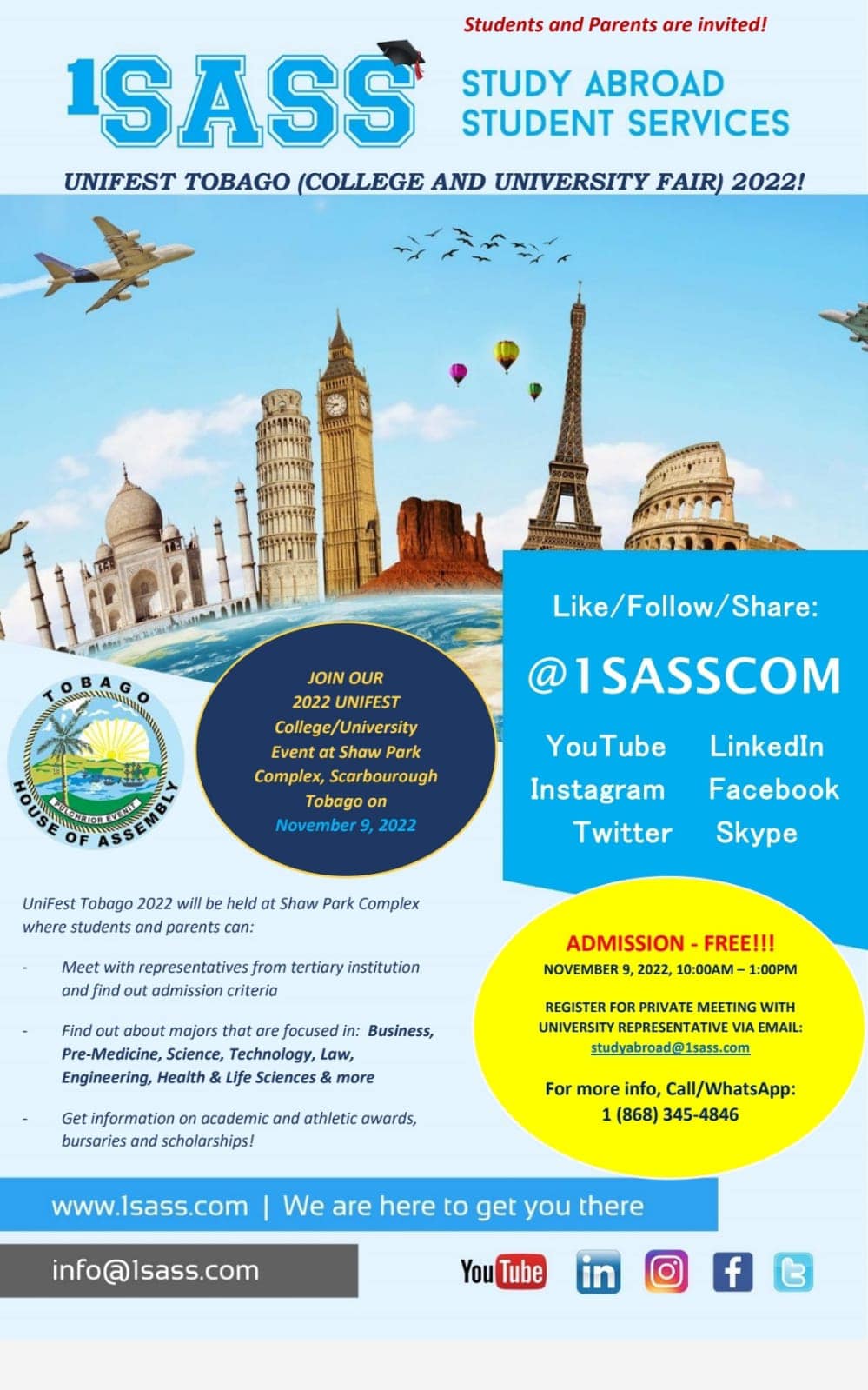 One of the many benefits of traveling is the opportunity to expand one's worldview. This can be enhanced when one studies abroad, which provides the opportunity to learn about another culture, widen one's social network and learn independence, and acquire new skills before entering the workforce.
This week, students and parents interested in study abroad opportunities can learn more about this academic path when Study Abroad Student Services (1SASS) hosts the UniFest Tobago College and University Fair 2022 at the Shaw Park Complex on Wednesday (November 9th) from 10:00 a.m. to 1:00 p.m.
"We want Tobago to get the deserved exposure. Universities normally visit Trinidad, and they're interested in directly engaging with Tobago's students," 1SASS Founder and Managing Director Esther Jones said.
1SASS helps fill the information gap for students and parents regarding higher learning institutions, with an aim of assisting Caribbean and international students who are interested in studying abroad at these institutions.
University Canada West, Thompson Rivers University, and Wilfrid Laurier University are among the institutions that will be represented at Wednesday's fair.
"Studying abroad provides exposure to both traditional careers, and hybrid careers, such as respiratory therapy and architecture," Jones said.
During the fair, attendees will get the chance to speak with representatives from various institutions to find out admissions criteria, as well as learn about academic and athletic awards, bursaries and scholarships.
Admission to the event is free! For more information, visit 1SASS online at www.1sass.com.