Students Island-Wide Resume In-Person Classes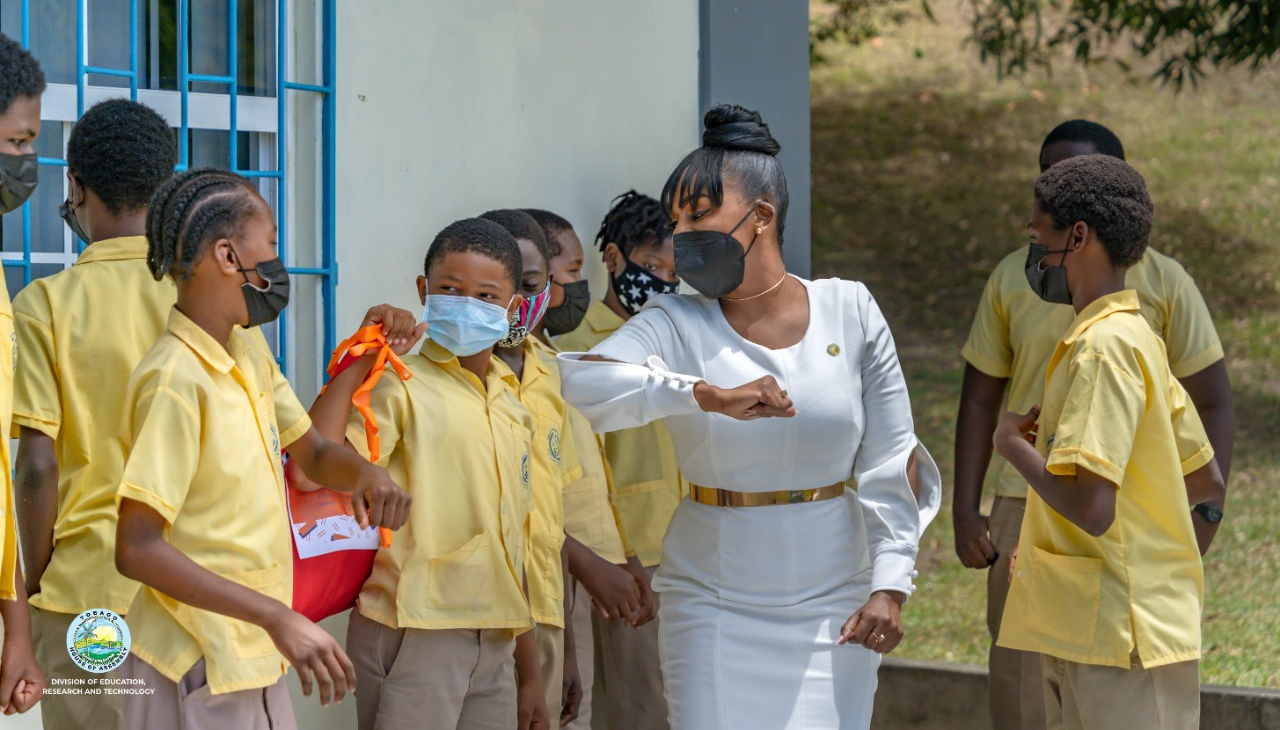 Tobago's schools re-opened with in-person classes at all grade levels on Wednesday (April 20th).
The Division of Education, Research and Technology worked to prepare the island's schools for face-to-face classes, inclusive of conducting repairs and obtaining furniture. In addition, a new Education Health Unit was installed at the Division, under house officer, Dr. Dane Joseph, to deal with school COVID-19 emergency response procedures.
The resumption of school during term III is the first time students belonging to younger age groups have attended in-person schooling, including ECCE children, in two years.
"We prepared all [ECCE] schools with the necessary protocol equipment to ensure that our students and teachers are safe," Education Secretary Zorisha Hackett said prior to yesterday's reopening. Among the safety procedures implemented, she indicated that sinks had been installed and schools were facilitated with a stock of masks that fit the faces of these younger students.
On opening day, the Division also ensured that regular recipients of school lunches at Tobago's schools were provided meals from the School Nutrition Programme.
In addition, the Scarborough RC school was visited by Chief Secretary-Tobago, Hon. Farley Augustine, and Education Secretary Zorisha A. Hackett, along with a technical team from the Division to review ongoing repair works. The school is set to reopen for in-person classes on April 25th.