The Return of Buccoo Goat Races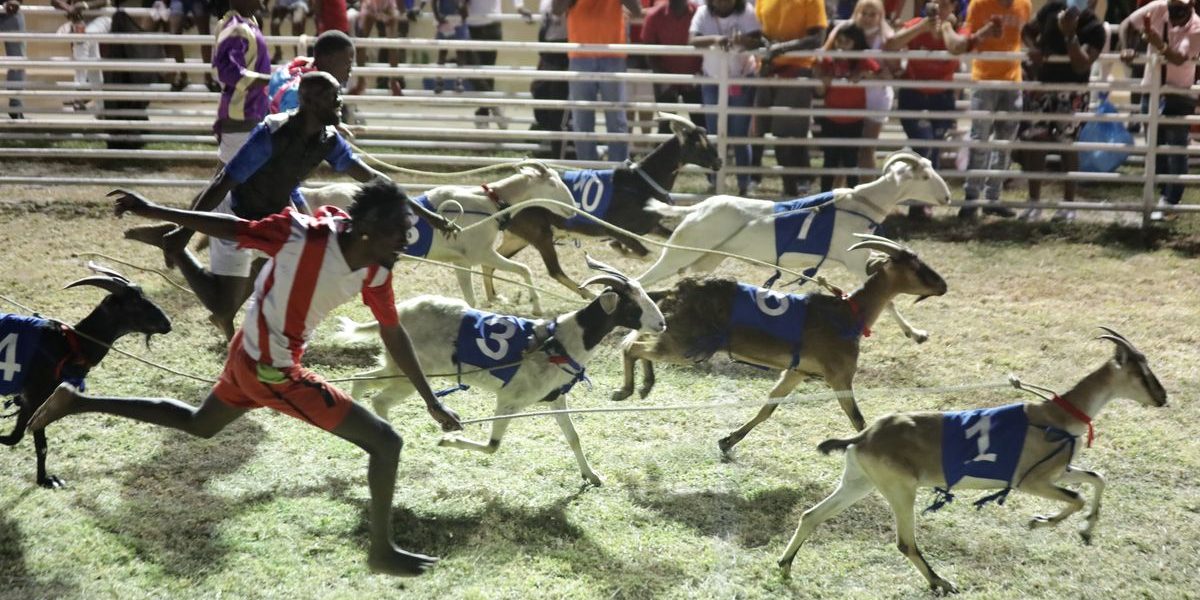 On Tuesday (April 19th), hundreds of locals and visitors to Tobago came out for 'A Taste of Buccoo' and a chance to be part of the return of goat and crab racing on the island.
The event was held at the Buccoo Integrated Facility and included goat racing; crab racing; a street parade, which highlighted Bele dancing and other costumed Carnival characters; a Maypole dance where performers held colourful ribbons as they danced in rhythm, circling the maypole, to form an artistic display, and an evening concert.
The event was a scaled-down version of the Buccoo Goat and Crab Race Festival, which last took place in 2019 prior to the COVID-19 pandemic.
"We welcome you to this rebirth of goat racing in Tobago," Secretary of Community Development, Youth Development and Sport, Terance Baynes said. "We are committed in the Tobago House of Assembly (THA) to restoring and upholding all of our positive traditions."
 A Taste of Buccoo' was a collaboration between the Goat Owners Association and the THA.
"Easter in Tobago will never be complete without the goat and crab races, and this year will be no different as we again open up the island," Assistant Secretary of the Division of Tourism, Culture, Antiquities and Transportation Megan Morrison told the audience.
Morrison said racing in the village of Buccoo was an age-old event and attraction for everyone. While those in attendance celebrated the tradition however, she requested that persons continued their observation of pandemic protocols.
Visitors at the event also got a chance to indulge in delicious local cuisine and purchase items from local vendors.