Staying Safe at The Beach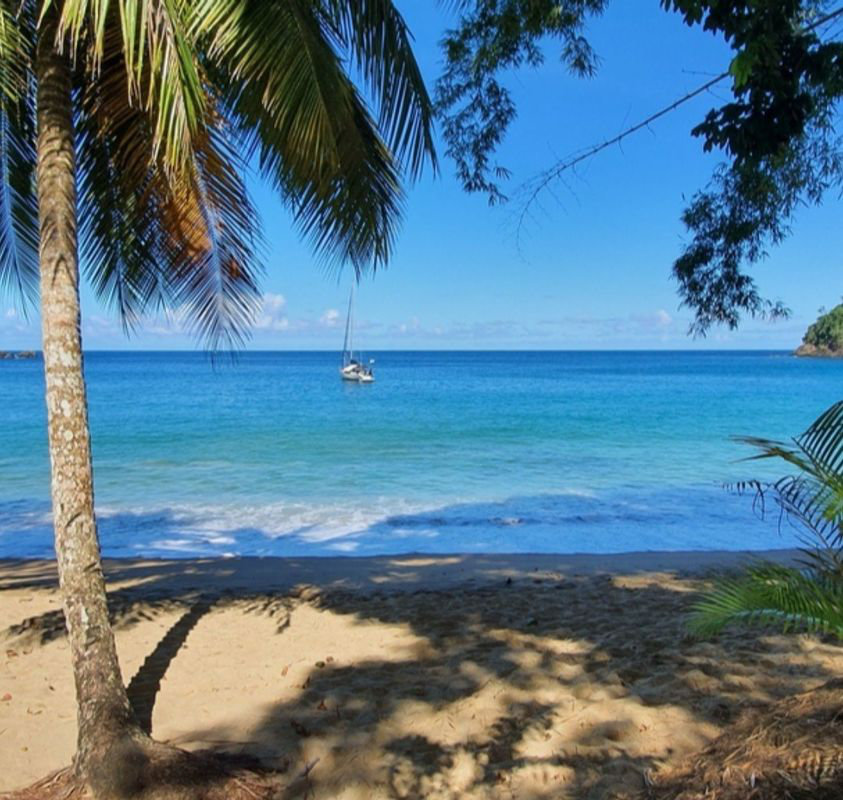 Beaches have reopened across the country and Tobagonians and visitors can once again take a dip, whether its for recreation or for improved health.
Yet, as we're still battling a pandemic, COVID-19 protocols and adhering to safety guidelines while at the beach do apply.
Lifeguard Water Safety Education Officer at the Division of Tourism, Culture, Antiquities and Transportation Rhonda Davidson-Tagadiad said she was happy to see persons outdoors, especially those who use the sea for therapeutic reasons. However, she cautioned about the importance of protecting oneself at the beach.
"We encourage bathers to look out for the signals of the red flags, and the red and yellow flags on the beach. The red and yellow flags signify that lifeguards are present on duty and that the beach is relatively safe to bathe, [while] the red flag shows that those particular areas may be unsafe to bathe for whatever reason be it current or rough seas," Davidson-Tagadiad said.
She advised persons to swim parallel to the shoreline, avoid beach balls which can blow out into sea, and to not consume alcohol while bathing.
"I encourage [bathers] to maintain social distance, observe the beach conditions and warning signs and if you do not feel well, stay home or seek medical attention," she said.
While at the beach, persons should also follow these safety tips: never swim alone, understand the beach warning flags, and listen to the lifeguards who are on duty.