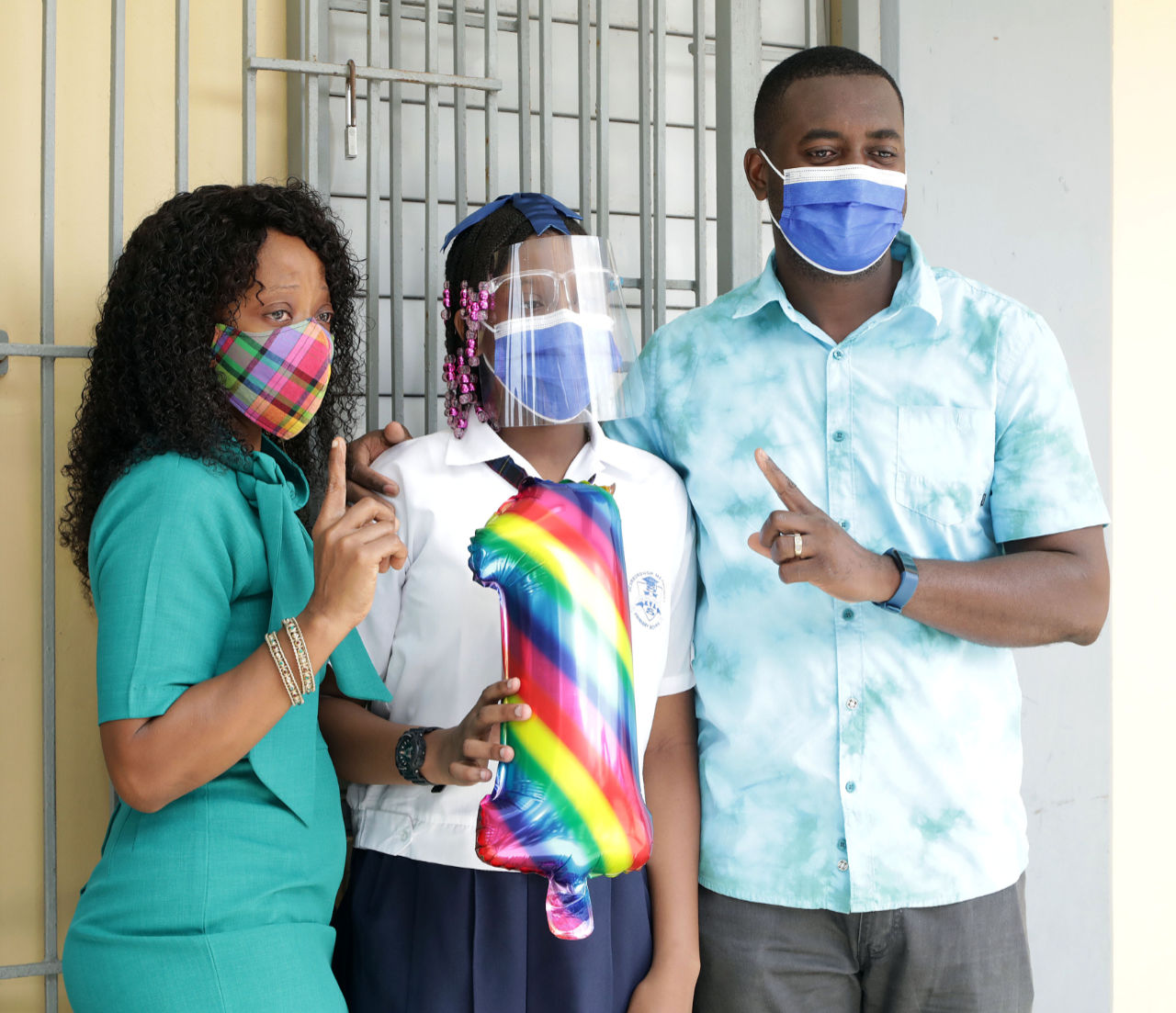 The distribution of results for the 2021 Secondary Entrance Assessment (SEA) exam was held earlier today.
Jolé St. John of Scarborough Methodist Primary School topped the SEA exam, while St. Andrews Anglican Primary School student Raeya Charles placed second and Xzehanny Hazel from Black Rock Government Primary School placed third.
Tobago's students continued to access quality education during a time where learning took place entirely online due to difficulties presented by the ongoing pandemic. However, parents and guardians were allowed to obtain the results of students in person under adherence to the COVID-19 safety protocols.
Scarborough Methodist Primary School had the first, fourth, and fifth place students for Tobago. School Principal, Diana Phillips, expressed her excitement at top performer Jolé St. John's achievement.
"I am quite elated and overjoyed. I'm really happy Jolé would have done her best and emerged at first place in Tobago. She's been working consistently. We had an idea that she'll perform very well, so it wasn't surprising," she said.
During the day, Secretary of Education, Innovation and Energy Marslyn Melville-Jack and her team visited the schools of the top 10 performers.
Secretary Melville-Jack further commended Jolé for her placement nationally. "We are proud of you not only because you're first in Tobago, but because you are 39th in the country. This is no easy feat, because we're talking about coming up against approximately 16,000 students."
The Secretary thanked the staff, parents and persons who were part of St. John's support group.
Rounding out the top 10 SEA performers in Tobago were: Adiva Ogbeifun and  Khymalee Saunders of Scarborough Methodist Primary, placing 4th and 5th, respectively; Eden Jones and Rayel Neptune from Scarborough RC who placed  6th and 7th, respectively; 8th Zy'rai Celestine – Belle Garden Anglican, 9th Jay-van Clarke – Bethesda Government Primary, and 10th Olatunji Taitt – Belle Garden Anglican.