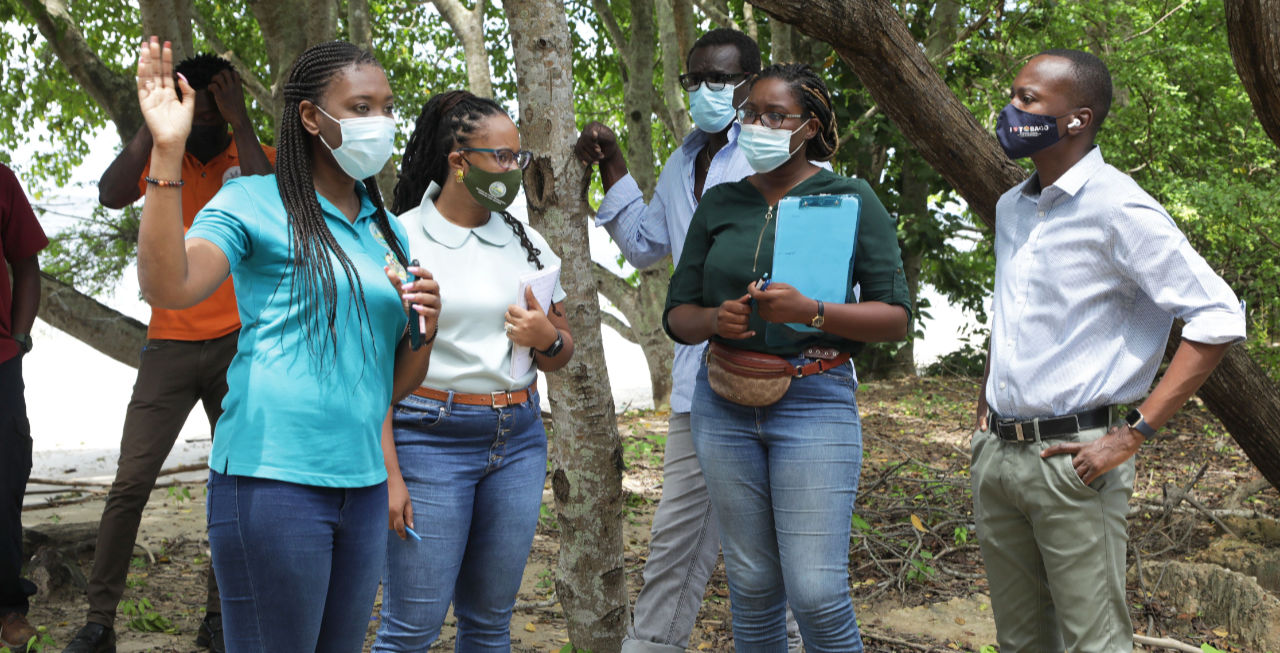 The Tobago House of Assembly (THA) understands the vital role that agriculture plays when it comes to the island's food security.
THA Chief Secretary and Secretary of Food Production, Forestry and Fisheries, Hon. Ancil K. Dennis, shared the importance of further developing agriculture on the island during a tour of state lands.
"With the advent of COVID-19 and the greater need for us to really focus on diversifying the national economy and ensuring that Tobago is in a position to contribute more to the national context and our very own context here in Tobago, agriculture is a high priority," he said.
Mr. Dennis led the tour on September 7th, with an interest in distributing land to farmers and boosting livestock and food crop production on the island.
According to Mr. Dennis, "Somewhere in the vicinity of 120 to 150 new farmers could come into the mix with what we are hoping to do with this initiative."
The Chief Secretary was joined by a team of THA stakeholders from various agencies, including WASA, the Land Management Department of the THA, and the Division of Agriculture.
Locations included Friendship Estate, Courland, Indian Walk Estate, Lammy Road and Belmont Road.
"Belmont Road is going to be the model. We have, so far, transformed this area from a totally forested area into a very promising agricultural development. We have already put in place the access roads, established the parcels, we have the cadastral plan in place already, and the expectation here is that there will be 15 or so livestock farmers," he said.
The THA is encouraging farmers to increase their level of production, which will deepen the island's food security.