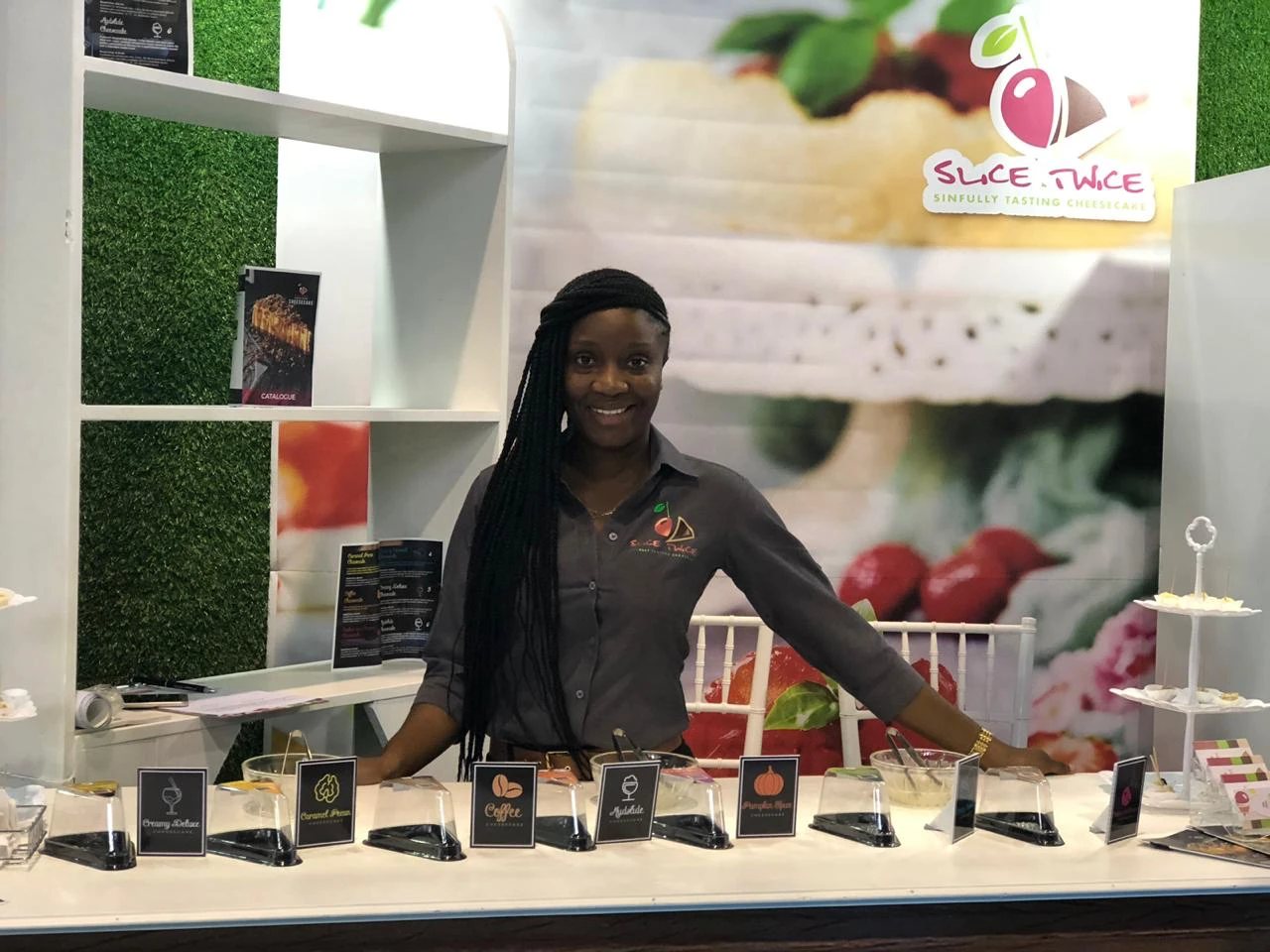 Want to eat a delicious dessert? Have you tried cheesecake? It's the perfect combination of sweet and rich, with a smooth texture that will melt in your mouth. Plus, you can get it in a variety of flavour combinations, from salted caramel cheesecake to more creative flavors like red mango or soursop.
In 2017, Dixie-Ann Daniel started off selling cheesecake on foot, offering her product to potential customers door-to-door before marketing and selling them online, and then opening a physical storefront in May 2022 at Sherwood Park Extension, Carnbee. By consistently providing quality desserts, Slice Twice continues to gain customers.
What can be done to improve the entrepreneurial landscape in Tobago?
More encouragement and investment in innovation is needed. Entrepreneurship is linked to innovation and the government can assist with innovation by investing in research and development.
Why did you start your business and who does it serve?
I started this business because I have a love for cheesecake. I realized that I was skilled at baking it after I Googled recipes and watched several YouTube videos, and decided to continuously hone my craft. Slice Twice provides a sought-after product and has a wide assortment of flavours. and caters to everyone, to those who love the plain flavours, fruity, tart, sweet and alcohol infused cheesecakes. Slice Twice also caters for small/medium events and those wishing to simply celebrate a birthday or anniversary.
What five traits must an entrepreneur have to succeed?
Five key traits I believe an entrepreneur must have to succeed are tenacity, discipline, flexibility, integrity, and humility.
What's one mistake you made in your business and what did you learn from it?
One mistake was having one contact number for both business and personal life in the earlies. Customers would contact me at all hours during the day and sometimes I felt compelled to respond, because I thought that I was missing the opportunity for a potential client. Eventually, I learned that a cutoff point was necessary and time for myself was very important as well.
What advice would you give someone considering entrepreneurship in your field?
Decide what is important for your business.  If you have a niche, stick to it and do not overexert yourself. Also, have a business mentor that is well-versed and is able to guide you in the best way possible.