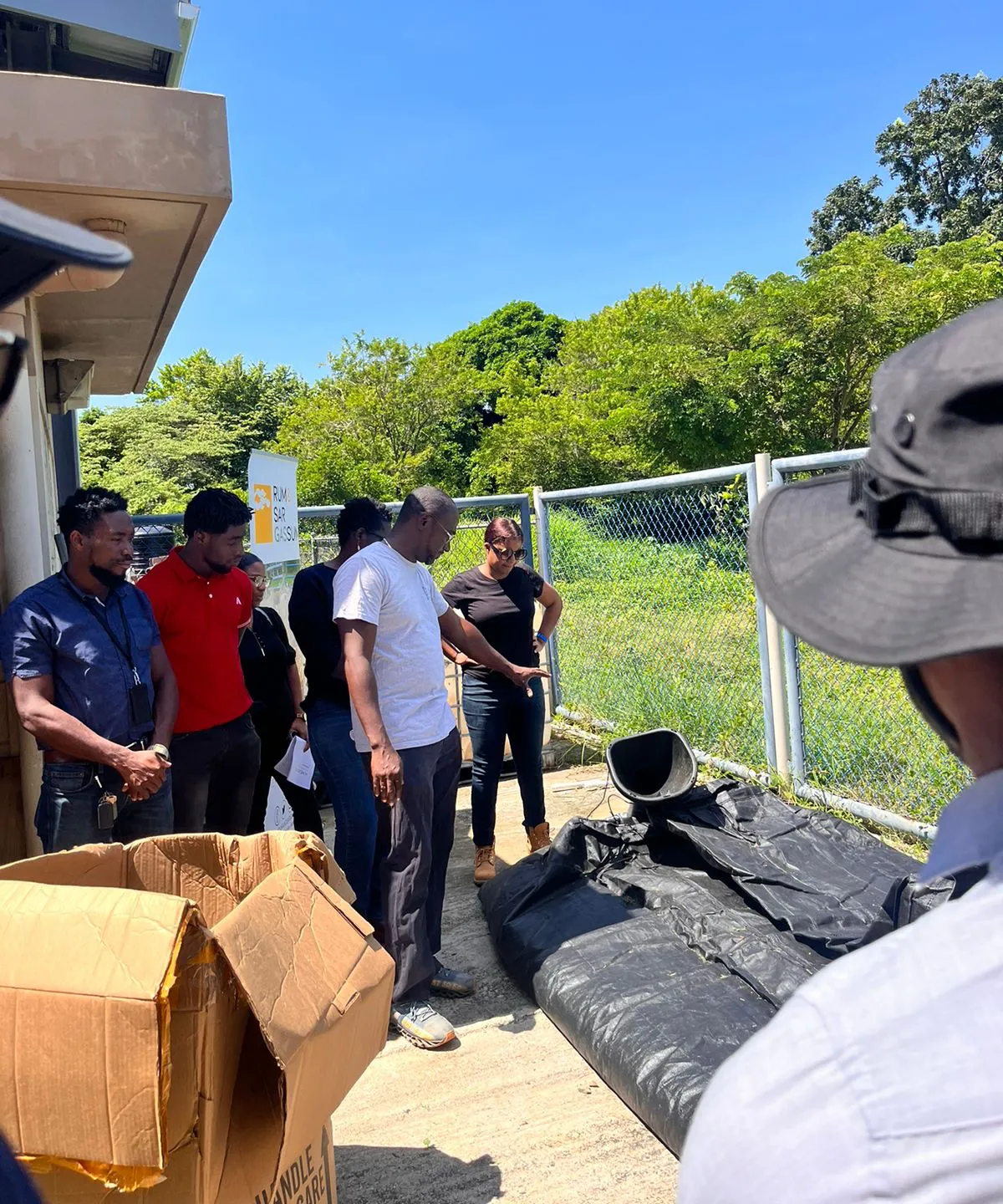 A Caribbean where there's less waste and increased sustainability can be achieved by incorporating measures such as alternative energy solutions.
In Tobago, a Food, Organics, and Biomass (FOB) waste to Bio-Gas (BG) energy project is currently underway. The project will involve the rolling out of the pilot phase for alternative energy production with the use of FOB waste material with biodigesters. The project includes the following regional partners and stakeholders: Rum & Sargassum Inc (RSI) of Barbados, MIC Institute of Technology (MIC),Tobago Hospitality and Tourism Institute (THTI), Recycling Waste and Logistics Ltd (RWL), and Tobago CivilNET.
The venture was established based on developing biomethane fuel from rum distillery wastewater and sargassum seaweed.
Two anaerobic biodigesters were donated by RSI where one was implemented at the MIC Institute of Technology in Canaan, and the other to be commissioned at THTI in Blenheim, with use of the HOMEBIOGAS system that will convert Food, Organics and Biomass wastes such as food scraps, animal manure, wastewater and sargassum seaweed into biogas for reuse as fuel for cooking and electricity.
The solid wastes generated from the biodigesters can be reused in composting and agricultural applications with the treated wastewater used for irrigation and bio-fertilizer.
"Based on the success of the pilot test phase of the project, we should be able to determine the potential for mass production and commercializing alternative energy outputs, including biogas and electricity for direct residential and commercial reuse,"  RWL Managing Director Shawn Roberts said.
He said waste management was a global challenge that can be collectively solved with solutions such as recycling and reusing local products.