Secretary B.Yisrael Focuses On Healthcare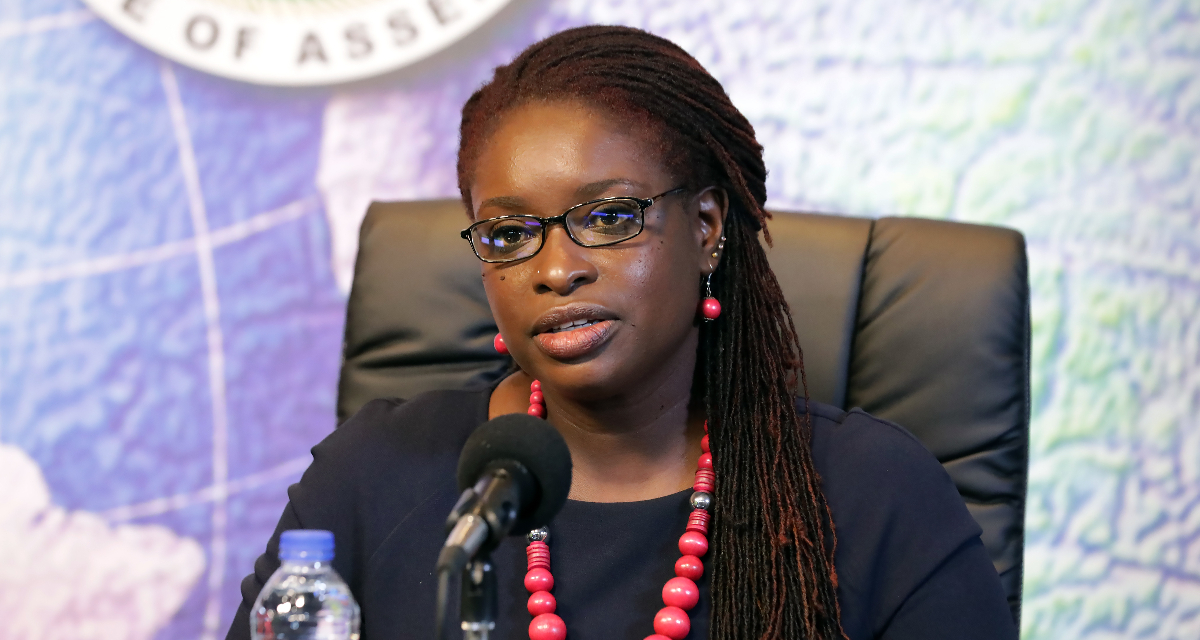 Secretary of Health, Wellness and Social Protection Dr. Faith B.Yisrael encouraged residents across the island to do their part to combat the ongoing pandemic by adhering to COVID-19 safety protocols.
Wash your hands, continue wearing your mask appropriately, and continue to social distance, she said. She indicated that by continuing to wear a mask, droplets that may contain the COVID-19 virus would not spread when a person talks, sneezes, or coughs.
Secretary B.Yisrael, who was speaking during today's post Executive Council media briefing at the Administrative Complex, Calder Hall, said that the island's healthcare system was overwhelmed.
"We're all tired…but the fact remains that our healthcare professionals have been the ones that have been holding the system up," she said. She thanked Tobago's healthcare workers for all they have done and continue to do, and indicated the Division will be seeking additional help to support healthcare workers.
She encouraged persons, though tired of the ongoing pandemic, to not give up.
During the briefing, Secretary B.Yisrael asked that health professionals who were able to assist on a voluntary basis to step forward "if you are interested in being part of this process". Persons can email tobagohealth@gov.tt.
In addition, Secretary B.Yisrael said an additional healthcare facility will be available in the Lowlands area to house COVID-19 patients who are not critical.
"We will continue to work together to ensure that we weather this storm," she said.
Secretary B.Yisrael indicated she was currently assessing what healthcare resources were available on the island.