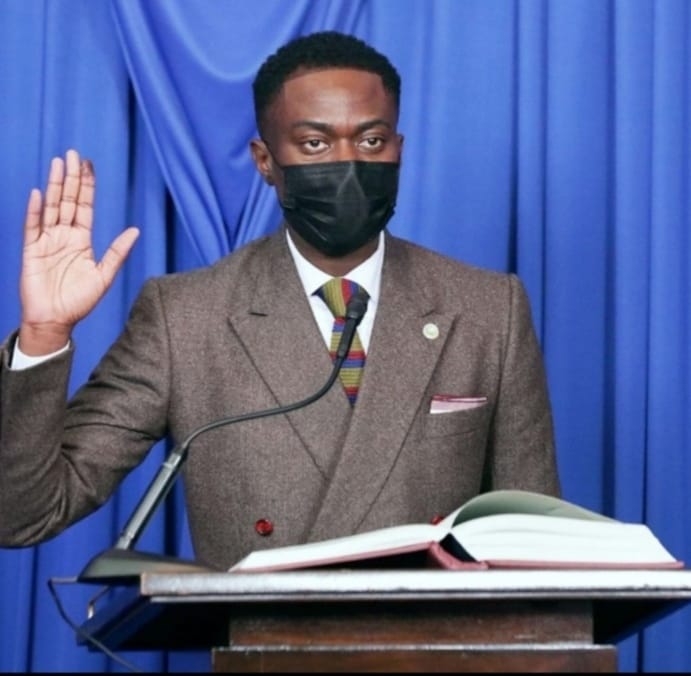 The Executive Council of the Tobago House of Assembly has been constituted, following the confirmation of the new secretaries and assistant secretaries of the Tobago House of Assembly (THA) Divisions last Friday (December 10th).
"The law requires the President to appoint upon my advice, secretaries and assistant secretaries. Once that is done, it is then my duty to assign them to Divisions," said Chief Secretary the Honourable Farley Augustine.
Changes were made to several Divisions as the newly appointed Chief Secretary indicated there was a streamlining of the Divisions, continuing the transformation begun under former chief secretary Kelvin Charles.
"I know Mr. Charles started some of this realignment and I believe I am continuing what he started…It speaks to one of my pledges that my duty is not to abandon everything that happened before but there are some things that require some continuity," said Augustine.
Councillor Certica Williams-Orr was appointed Assistant Secretary in the Office of the Chief Secretary. She will oversee Public Administration, Planning and Labour.
Dr. Faith B.Yisrael will oversee the Division of Health, Wellness and Social Protection, with support from Assistant Secretary Sonny Craig. The Division of Settlements, Public Utilities and Rural Development will be headed by Secretary Ian Pollard, along with Assistant Secretary Niall George. Natisha Charles-Pantin is Secretary of Food Security, Natural Resources, the Environment and Sustainable Development. Nigel Taitt is Assistant Secretary.
Secretary Zorisha Hackett and Assistant Secretary Councillor Orlando Kerr are assigned to the Division of Education, Research and Technology. The Division of Infrastructure, Quarries and Urban Development is now the responsibility of Secretary Trevor James and Assistant Secretary Joel Sampson. Councillor Tashia Burris is Secretary of Tourism, Culture, Antiquities and Transportation, along with Assistant Secretary Megan Morrison.
The Division of Community Development, Youth Development and Sport is led by Secretary Terance Baynes and Assistant Secretary Wane Clarke. The Chief Secretary will take responsibility for the Division of Finance, Trade and the Economy, in addition to the Office of the Chief Secretary.
The new administration started at their respective Divisions today (December 13th).