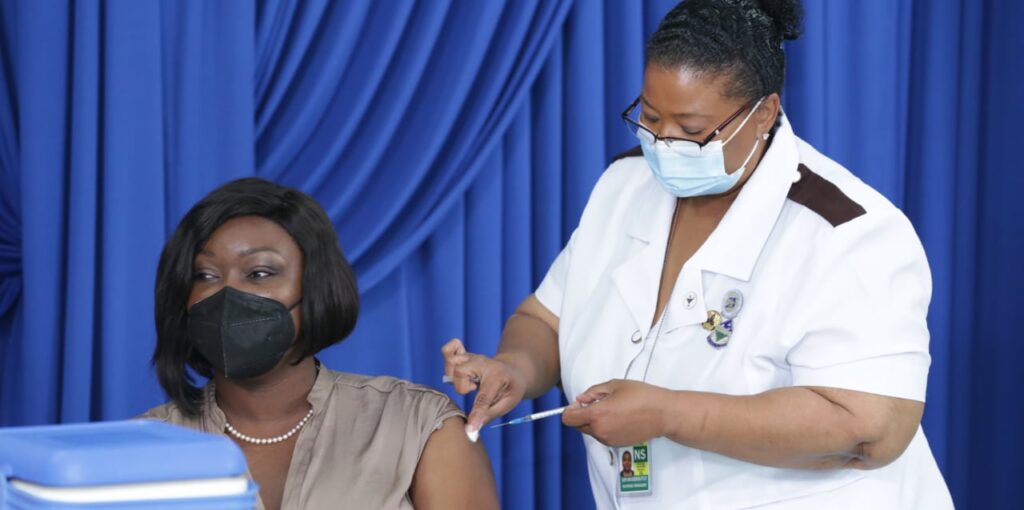 Tobagonians and visitors to the island were encouraged over the Easter holiday to stay safe from COVID-19 while visiting the island's beautiful beaches and historic sites. That means practicing the 3 W's: Wear your mask properly, Watch your distance and Wash your hands.
But they can also stay in the fight against the coronavirus by getting pre-registered for the free COVID-19 vaccine as part of the national vaccination campaign.
Trinidad and Tobago is aiming for a return to normalcy from the COVID-19 pandemic, which has gripped the globe for more than 15 months. Tobago took a big step last Thursday (April 1st), as 3,000 doses of the vaccine arrived from Trinidad and were accepted by the Division of Health, Wellness and Family Development.
Those vaccines were part of Trinidad and Tobago's allotment of 33,000 vaccines from the World Health Organization's COVAX facility.
Tobago's vaccines will be administered to 1,500 essential frontline workers and elderly residents who qualify during this phase of the process.
Yesterday, Health Secretary Assemblyman Tracy Davidson-Celestine was among those who received the COVID-19 vaccine as the vaccination programme's roll out continued at Scarborough Health Centre and Canaan Health Centre. Davidson-Celestine urged Tobago's citizens to participate.
"I'm hoping you will be partners in this exercise as we continue to educate persons about coming out and being part of the vaccination process," she said. "To date we have approximately 1,550 registered to take our vaccine."
The Health Secretary indicated that the island has felt the pressure of dealing with COVID-19 for more than a year. She encouraged Tobagonians to come forward and receive the vaccine, as she believes vaccination will help to hasten the reopening of the economy.