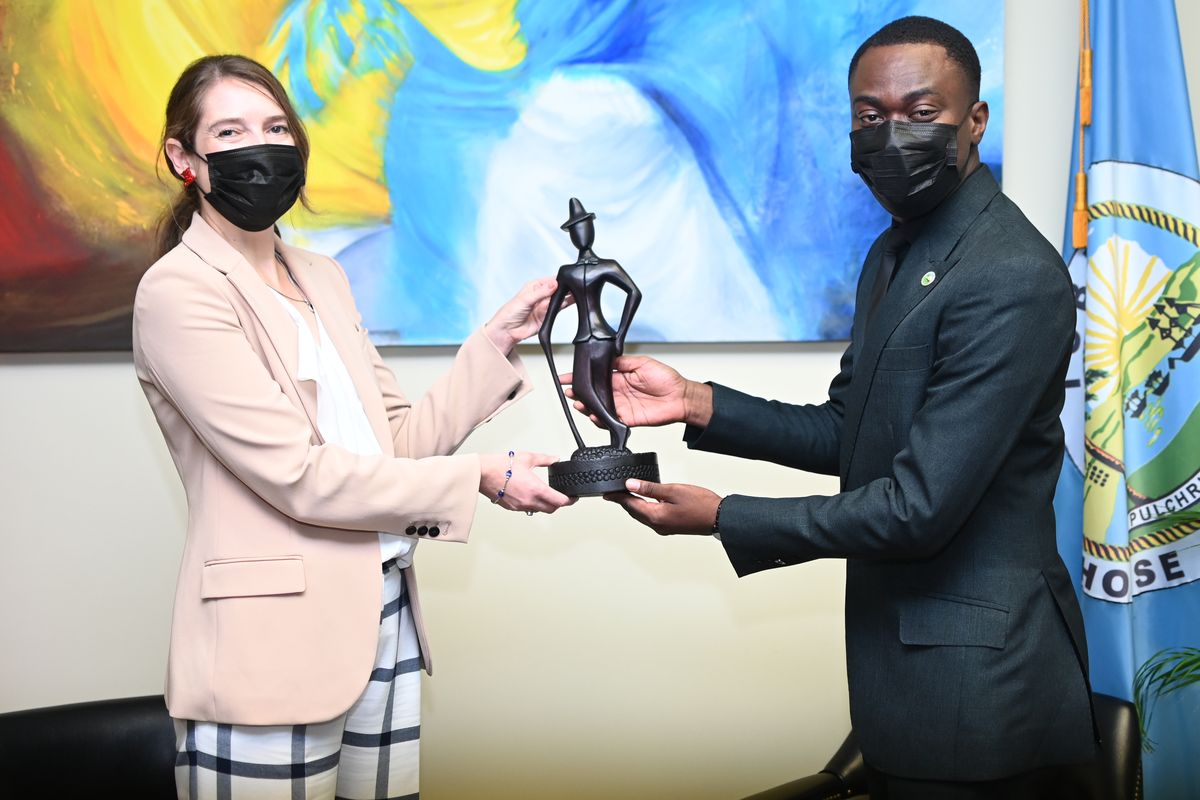 It's not just about products being sold locally, but also about them being made locally as well. Moreover, there is space outside of Tobago for well-packaged goods and services.
THA Chief Secretary and Secretary for Finance, Trade and the Economy Hon. Farley Augustine said he believes in showing support for local businesses and this is why dignitaries from foreign countries have received items made in Tobago during courtesy calls.
"I've made it a point to purchase the items to be used as gifts from local artisans and we always package them with a business card so that these ambassadors and high commissioners will be able to tap into our local source later on. If someone asks them about it later, they can always share the information," he said.
The Business Development Unit (BDU), which was under Community Development, will be transitioned back to the Division of Finance, he said.
The Finance Secretary said the Division was looking at ways to move Tobago's goods and services beyond our borders starting with Trinidad.
"You will notice that the portfolio now incudes trade, so its Finance, Trade and the Economy. That is because part of the mandate is to build out a trade office that will be particularly keen on moving Tobago's goods and services beyond the Tobago space," Augustine said.
Additionally, the Finance Division was looking at marketing endeavours so that Tobago's products could better reach the end-users.
"We have to move from packaging with just putting things in a plastic bag and tying a knot on the end. We have to move it out of the sucker-bag phase, and move our products into a phase where packaging is nice."
He said good packaging will be important for items such as alternative flour, which can be placed on T&Ts store shelves, and would lessen Tobago's import bill.