Play Your Part – Get Vaccinated!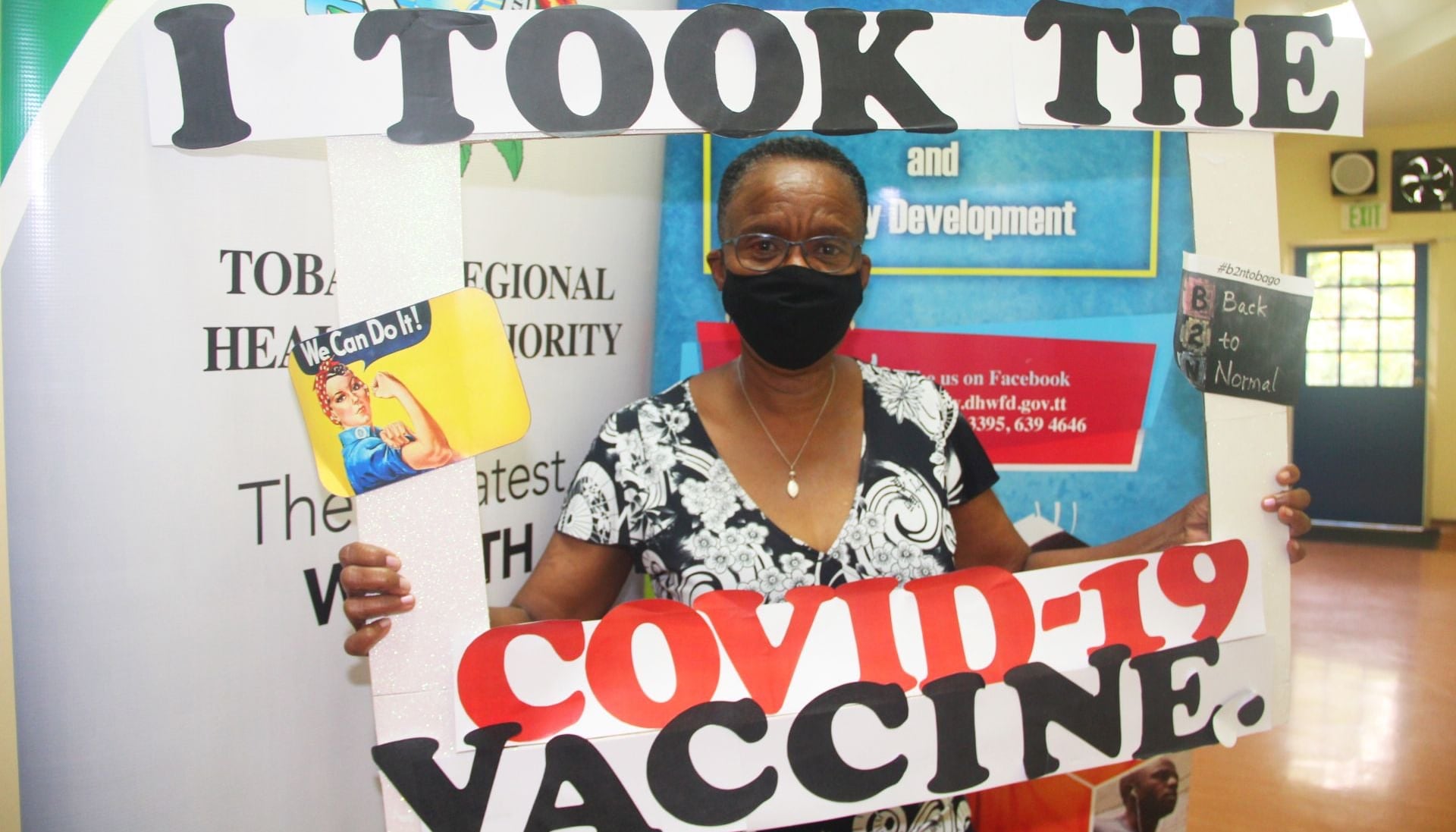 As we navigate this pandemic, our daily decisions can help minimize the risks to ourselves and others in our fight against the COVID-19 virus. Tobago currently has 69 active COVID-19 cases (May 12).
The Tobago Regional Health Authority (TRHA) has implemented several precautionary measures throughout the island's health institutions to deal with the effects of the pandemic.  Additionally, the Division of Health, Wellness and Family Development (DHWFD) continues to be proactive in prioritising the safety of the island's residents.
The Division continues to educate members of the public on COVID-19, as well as urge persons to register for the COVID-19 vaccine. The information required at the time of registration includes the folllowing: name, telephone contact, address, place of work/clinic attending, and unit/department.
Persons can register through SMS (text), whatsapp, email, or online by providing the above information. Register at any of the following numbers: 493-0248, 493-0256, 493-0284, and 493-0289; or via email at covid19.trha@gmail.com; or online at www.trha.co.tt.
In-person registration is available at the health centres located at Scarborough, Roxborough and Canaan only.
In addition, the Tobago Regional Health Authority (TRHA) recently advised members of the public that daily visiting hours at the Scarborough General Hospital are now 4 pm to 5pm only. Patients will be allowed one visitor per day.