Tobago is Not Off the Hook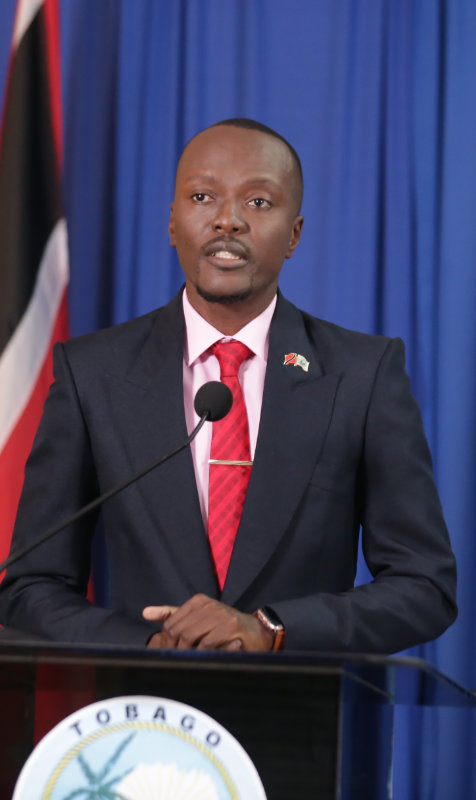 Worldwide, countries continue to grapple with an unpredictable pandemic that has resulted in over 3.2 million deaths. 
"We continue to be in a pandemic. We continue to be threatened by a virus and so we must adhere to the restrictions," THA Chief Secretary Hon. Ancil K. Dennis said.
The Chief Secretary urged Tobagonians to do their part to combat the COVID-19 pandemic.
"Our ability to minimize infections is based largely on personal responsibility," he said. "Individuals must understand what is at stake. Do not engage in activities that will facilitate the spread of this virus."
During the post Executive Council media briefing, the Chief Secretary indicated that persons must not take the number of COVID-19 cases on the island lightly. He said that 56 cases is not a comfortable situation.
"Tobago is not off the hook. Fifty-six cases may not sound like a lot, but we must remember that the population of Tobago is only 60,000," he said. He warned young people that they must be mindful of those of senior age and avoid congregating at villas, not only for their own safety but that of other persons living in their households.
The Chief Secretary encouraged persons to do their personal best so that we can return to "as close to normal as possible."
Within the THA Divisions, the Chief Secretary indicated shift systems will be in place where necessary to ensure social safety guidelines are being met.