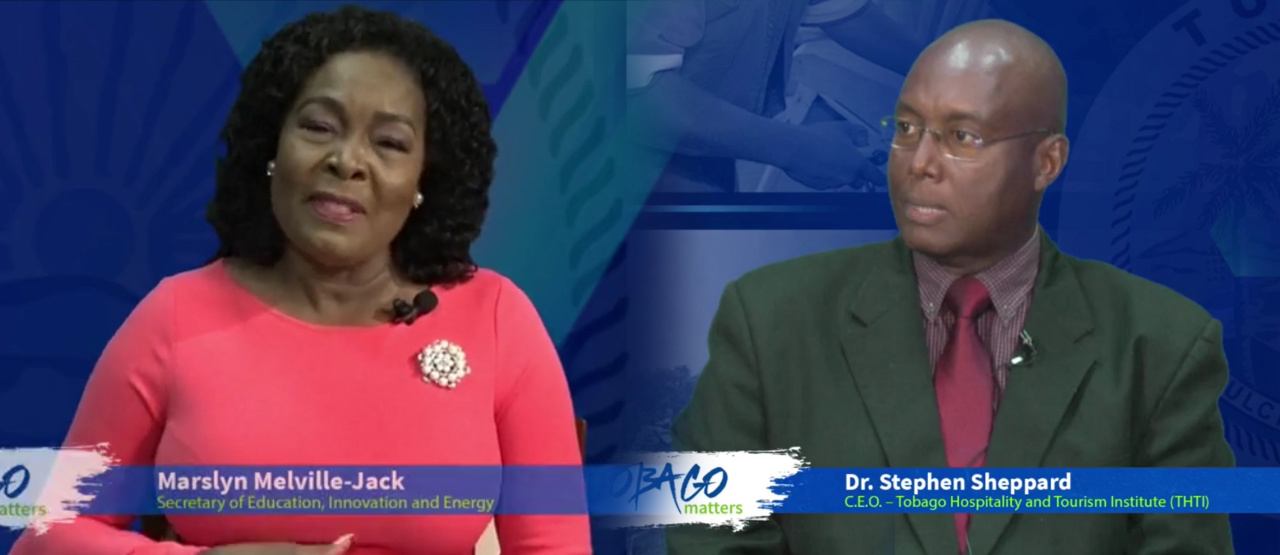 The Tobago Matters series enables residents to communicate with THA representatives, in addition to being updated on the Assembly's initiatives. 'Preparing for the Future' was the topic of Episode 4.
Following is a recap of some pertinent information shared during the discussion.
What programmes does the Tobago Hospitality and Tourism Institute (THTI) offer?
THTI offers four associate degrees: Culinary Arts, Hospitality Studies, Tourism Studies, and Food and Beverage Operations. Besides the technical aspects within each programme, students learn helpful concepts such as math and sociology, as they prepare to work within the tourism and hospitality sector.
 What plans does THTI have to transition to the University of Tobago?
THTI is currently developing a business plan that incorporates an analysis of the external environment. In addition, they have developed academic areas that the university will focus on based on Tobago's needs. These include Earth and Environmental Science, Allied Health Sciences, Tropical Agriculture and Food Technology, Hospitality and Tourism, and Arts and Culture.  There will be a research centre for arts and culture, with a strong focus on preserving Tobago's tangible and intangible heritage.
THTI is also looking at partnerships with other institutions. The subjects offered may not necessarily be taught at the institution as there may be online options.
What's one way the Division of Education, Innovation and Energy (DEIE) is helping parents during COVID?
DEIE, through the Student Support Services Unit, provides additional support to parents. The Unit recently held a series of virtual panel discussions with one episode geared towards parents called 'Parenting:Behind the Masks.' The Unit also does virtual home visits and offers counselling as there are psychologists and counsellors on the team.