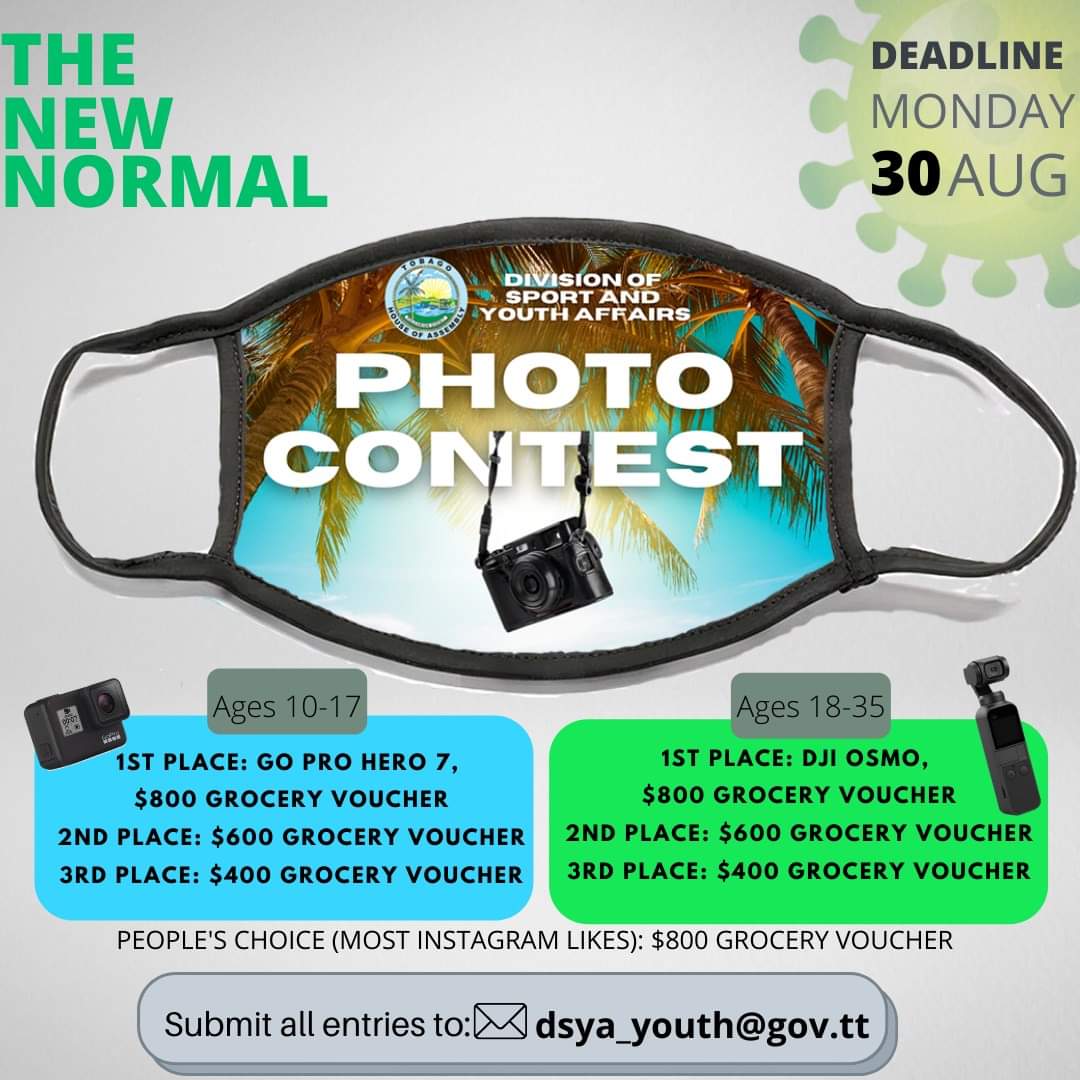 The Division of Sport and Youth Affairs (DSYA) wants you to share an image depicting the new normal through its photo contest. To enter the competition, participants are asked to snap a photo that illustrates life in 'The New Normal'.
"The Department believes that this photo contest will be an opportunity to not only positively engage young persons on social media during this time, but to highlight living in the new normal. Therefore, we expect participants to capture events, objects, or activities of life as it relates to living during a pandemic.
 "Photos can take the form of getting vaccinated, social distancing measures, mask-wearing, washing hands, sanitizing, staying home, etc., as long as it highlights The New Normal," said Programme Manager at the Department of Youth Affairs Alana Harry.
Entrants must be residents of Tobago and must have taken the photograph themselves. Only one submission per person will be accepted and all entries must be original, unretouched digital images in jpg format, no larger than 2 MB, and not commercially published.
The competition is divided into two age categories: 10-17 and 18-35. A parental consent form must be signed and attached to the submission for entrants under 18 years. For the complete rules, visit: https://bit.ly/3zafIOA
Prizes up for grabs include a Go Pro Hero 7 camera and grocery vouchers worth $800.
Submissions can be sent to: dsya_youth@gov.tt. The deadline for entries is Monday, 30th August, 2021.