Luxury Marriott Brand for Tobago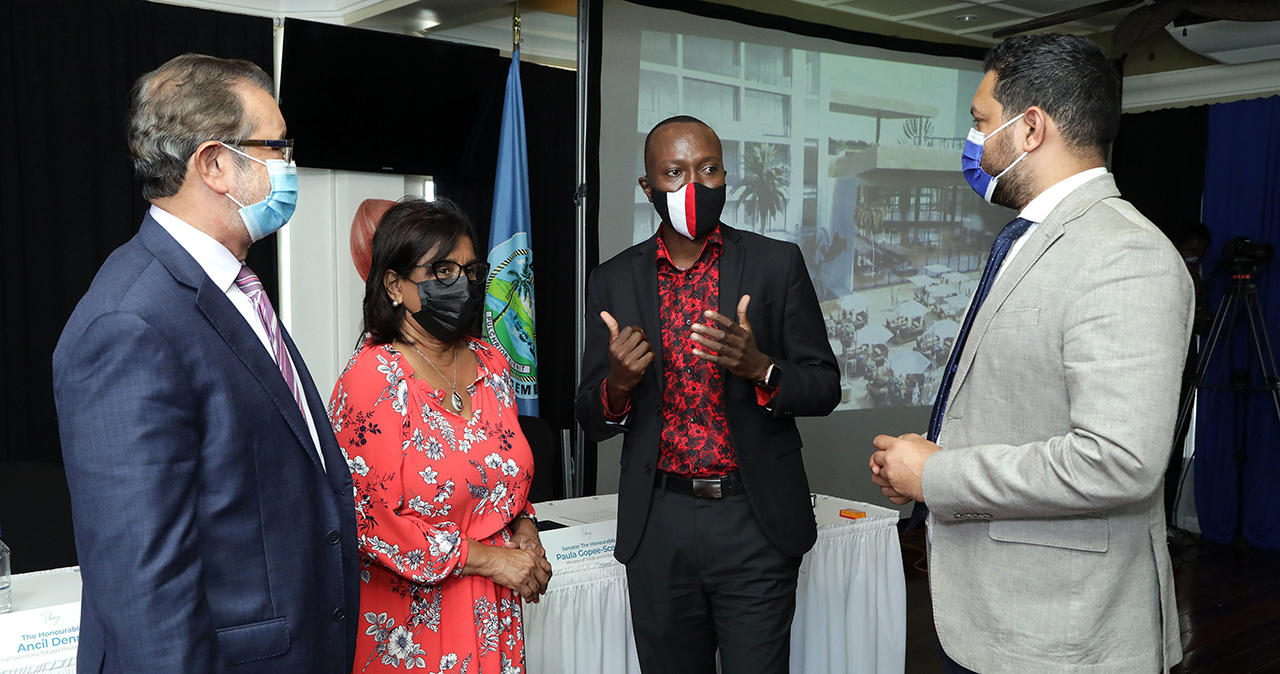 An all-inclusive, world-class resort and property development at Rocky Point, under the Marriott brand, is set to give Tobago's tourism sector a $500M boost. The unveiling of the project took place on Tuesday, 21st September at the Magdalena Grand Beach and Golf Resort.
The development will span 28 acres situated on the western side of Grafton Road and immediately south of Pleasant Prospect. 
Imtiaz Ahamad, Chairman of eTeck, announced that the project was awarded to Superior Hotels Trinidad & Tobago Ltd.
"The next step is for eTeck to issue a letter of offer to the Company for a 99-year lease of the lands. The Superior Hotels team is led by John Aboud – Chairman and Lead Investor, George Rahael, Anthony Rahael and Richard Smith," he said.
THA Chief Secretary Ancil K. Dennis was excited at the prospect. "Today is a good day. It is a day that should trigger much excitement and anticipation. I call on all Tobagonians to join me in taking some responsibility for success of this project," he said.
The Honourable Randall Mitchell, Minister of Tourism, Culture and the Arts, said the investment is timely and outlined another welcome initiative.
"Today, we are working with Caribbean Airlines and the Chief Secretary to increase access to Tobago, including adding more routes; one of which would be a direct flight from New York to Tobago," he stated.
The fact that the entire project is being funded by the private sector was highlighted by Senator the Honourable Paula Gopee-Scoon, Minister of Trade and Industry.
"No Government funding will be provided for this capital investment and a vast majority of the jobs will go to Tobago. Superior Hotels has given a firm commitment to maximize use of local labour, goods and services. The multiplier effect for the island and the country will be significant," she said.
Construction will begin in 2023 and is expected to be completed by 2025.