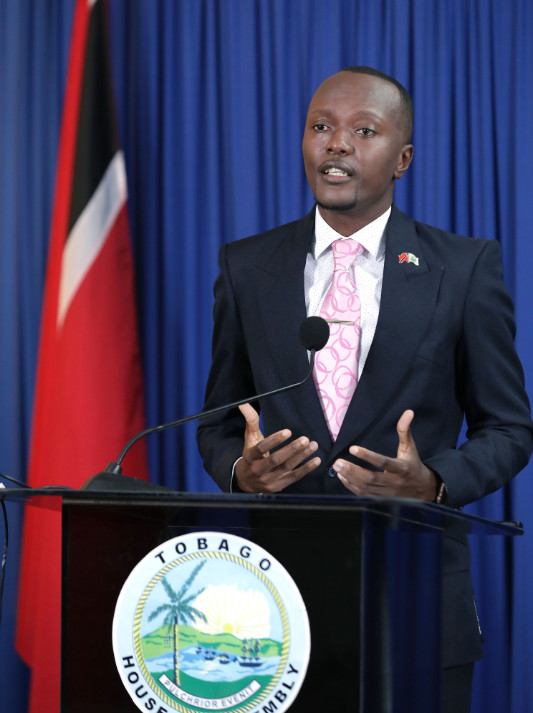 On June 16th, during the virtual post Executive Council media briefing, THA Chief Secretary Hon. Ancil K. Dennis addressed the current 6-6 Tobago House of Assembly (THA) deadlock and how it can be resolved.
"There is no legal basis for any popular vote to determine who forms the executive of the Tobago House of Assembly (THA)," Dennis told members of the media. "At this point in time, I want to remind the people of Tobago that unless the two political parties, PDP, led by Mr. Watson Duke and the PNM, led by Mrs. Tracy Davidson-Celestine, come together and determine that there can be a shared executive, as was attempted in the past, then the only way to resolve this deadlock is to go back to the polls."
The Chief Secretary added that he would continue to lead the island in the best manner under the circumstances.
Whilst the COVID-19 pandemic continues to affect every sector of society, Dennis encouraged Tobago's residents to prepare for a return to some level of normalcy. This includes employees returning to their offices or other places of work, and students returning to the classrooms.
"We must remember that we are productive citizens, and therefore I think all of us are looking forward to being back out to work," he said, adding that children on the island were still "trying to adapt to this new virtual learning environment. They are looking forward to, at some point, returning to school."
In keeping with Tobago moving forward, the Chief Secretary asked residents to continue following health and safety guidelines as the island navigates through the pandemic.