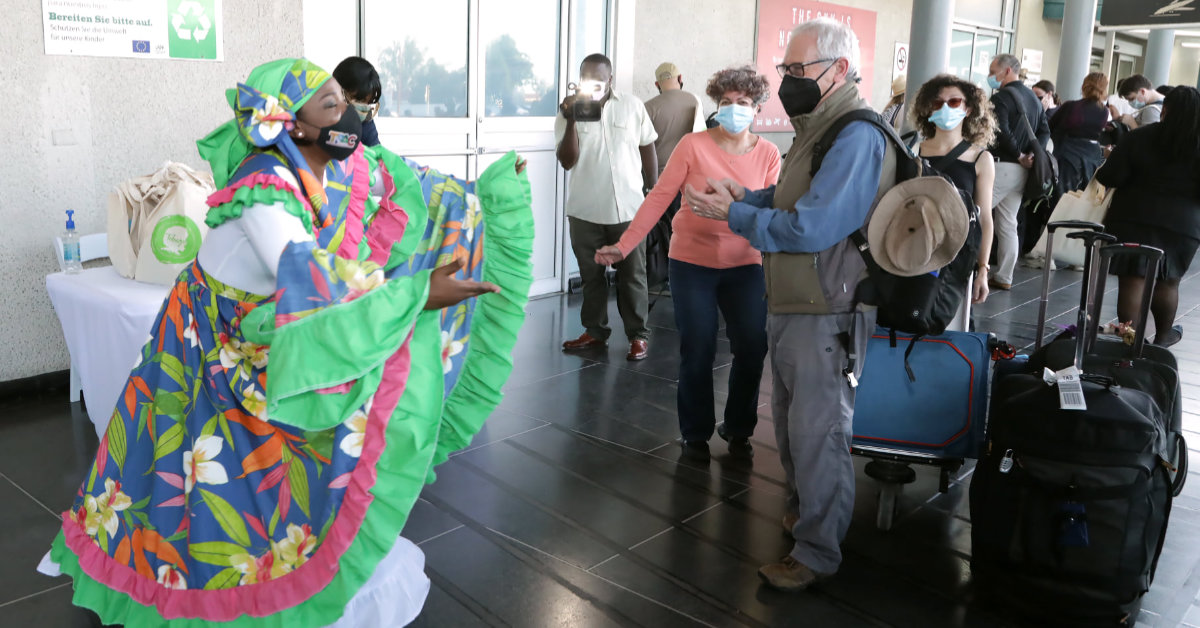 Increasing a sense of safety in the face of the COVID-19 pandemic goes a long way in helping the travel market's confidence in any island. Following the arrival of the British Airways flight in Tobago on Monday (January 10th), Secretary for Health, Wellness and Social Protection Dr. Faith B.Yisrael said Tobago is adhering to international safety protocols. This includes the wearing of masks, washing one's hands, and watching one's distance by maintaining a six feet distance from others when out in public.
"We've told the hotels and our tourism stakeholders if anyone feels like they have flu-like symptoms, call the hotline 800-HEAL (4325), or you may call 211 and they will direct you. They will take from you what the signs and symptoms may be, and then they will identify where you need to go, if you need to go anywhere," she said.
Safeguarding the island also means being vigilant against the spread of COVID-19 at the ports of entry.
 "I'm proud of all of our stakeholders. My CMOH has been working closely with the stakeholders, Customs, Port Authority, and so forth, and they have shown that they understand what is necessary to treat with and to prevent COVID infections," she said.
"We've been sanitising consistently at the airport," she said, and processes are also in place should an individual need to be quarantined.
Dr. B.Yisrael encouraged Tobago's visitors to go outdoors.
 "You're on the island because you came to have fun. Enjoy the sand, the sea, and the sun. And coincidentally, those are the things that help us to stay safe."
Despite safety limitations, the Health Secretary said visitors can fully enjoy the island.