Investing in Our Athletes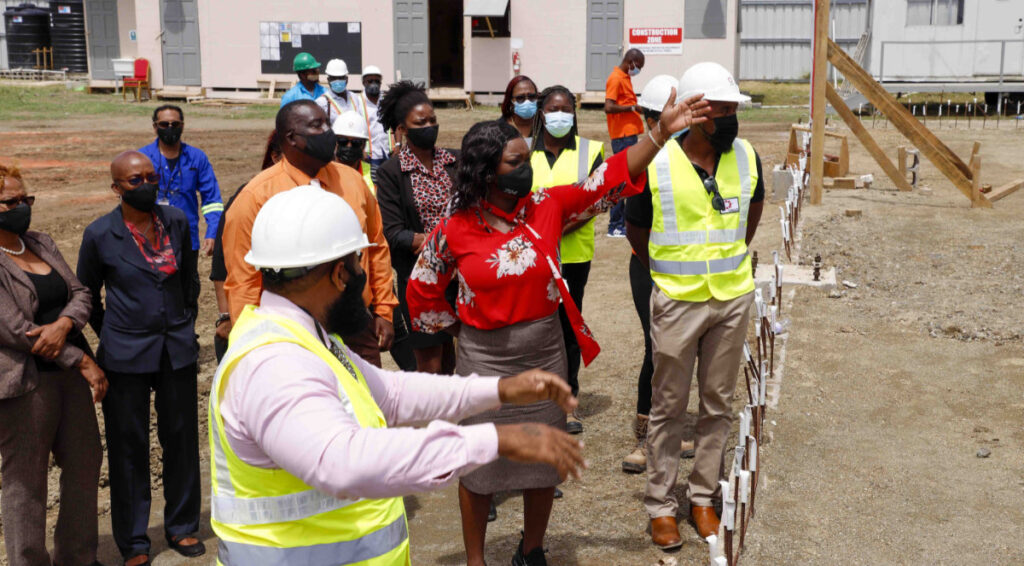 Sport and recreation foster the holistic development of youth. The Division of Sport and Youth Affairs (DSYA) is spearheading construction of the Bacolet Indoor Sporting Facility to further the development of sport in Tobago.
DSYA Secretary Assemblyman Tracy Davidson-Celestine recently visited the site of the indoor facility, which will house several sporting disciplines, including basketball and netball. There will also be a hardcourt area, multipurpose room, gym and a concession area for vending.
"We are committed to ensuring that we have a space where our young people can hone their raw talent and build on their skills so that they can compete not only at the Tobago level, but at the Trinidad and Tobago and international levels," said Davidson-Celestine.
The facility is adjacent to the Dwight Yorke Stadium and is expected to take 18 months to complete, with an estimated budget of $30 million. The project manager is the Urban Development Corporation of Trinidad and Tobago (UDeCOTT).
"This is an investment in our young people," she added. "Sports can take us very far. It not only helps in self-development and discipline, but it can help to advance a country's development."
The facility will provide a resource that enables Tobago's sportspersons to sharpen their athleticism right here on the island.