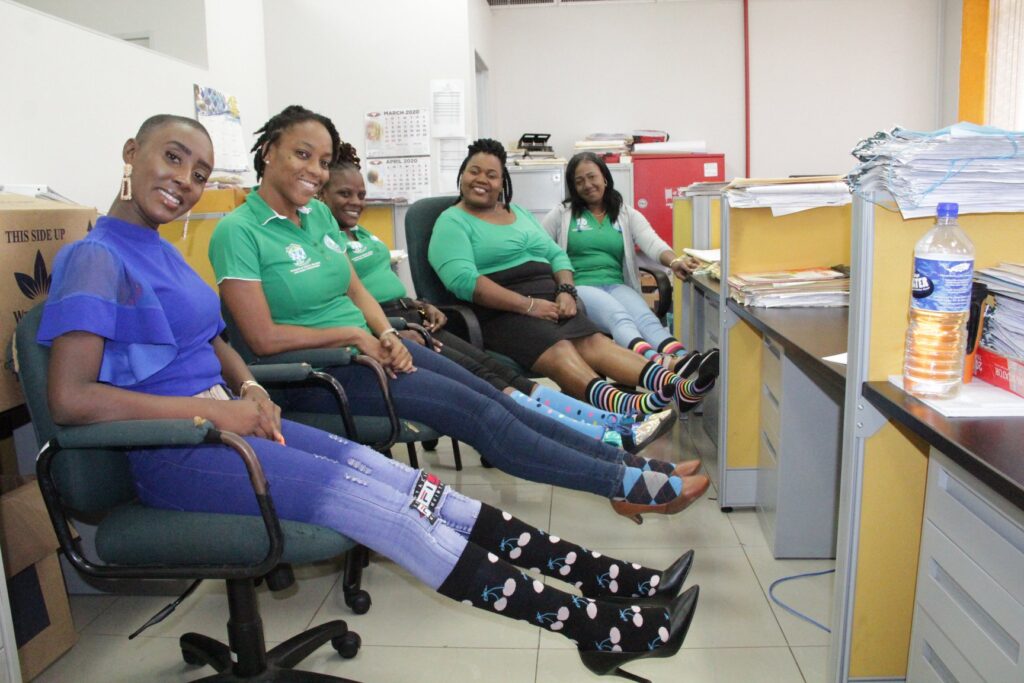 On March 21st, World Down Syndrome Day will be celebrated as a global awareness day.
People with Down syndrome and other special needs are sometimes marginalized. Therefore, it remains important to raise awareness for the inclusion of persons with developmental disabilities so that they can be functional within society and not feel isolated.
Down syndrome is a genetic disorder and is known to be the most common genetic chromosomal condition. Despite a person's disability, everyone is encouraged to abide by the mantra, 'One hand cyar clap' and recognize that all persons must be treated with equal dignity.
The Tobago House of Assembly (THA) has recognized the need for spreading awareness about Down syndrome, and staff members at its Divisions have participated in the annual Lots of Socks campaign in order to raise awareness of the disorder.
In 2021, Tobagonians are once again encouraged to show their support for the Down syndrome community by choosing to wear colourful socks on that day. Let your fellow citizens recognize your support, from a safe distance, with eye-catching wear, to reinforce inclusivity.World Down Syndrome Day has been observed annually by the United Nations since 2012. The day marks an opportunity for the Down syndrome community and supporters to connect.