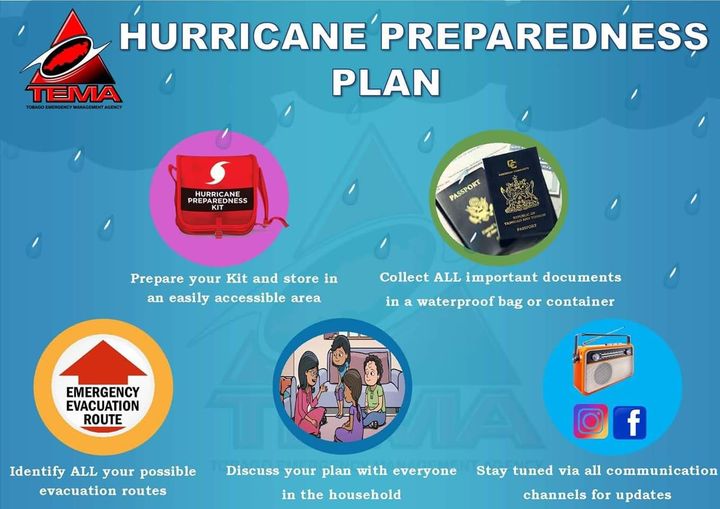 The Tobago Emergency Management Agency (TEMA) is advising Tobagonians to prepare ahead of time for the 2021 Atlantic Hurricane season.
Securing infrastructure is one aspect of an emergency preparedness plan, as strong, gusty winds are commonly experienced during severe storm conditions such as a hurricane.
Ahead of an incoming storm, trim the trees on your property, install approved window coverings, collect loose outdoor items, secure all doors and find a safe location for your vehicle.
Pay attention to all official communication channels for updates. In addition, having an emergency supply kit is also a must for any natural disaster. To maintain your safety during stormy weather it is advised that you fill your prescriptions and have medicine on hand, have batteries and phone chargers, and have extra cash on hand in case there is no ATM access.
It is important to take the necessary preventative measures before the hurricane arrives. TEMA encourages persons to take safety measures seriously by creating a Disaster Communications Plan.
It should include:
Emergency contact numbers, printed and placed in a visible area in your home and in your child's back pack.
A family emergency meeting place or muster point, somewhere outside of your home or village.
An evacuation plan. All family members must know the exit routes of their village and the location of the nearest shelter.
In the Caribbean, hurricane season generally runs from June to November.