Solid As A Rock – URP Expands Its Offerings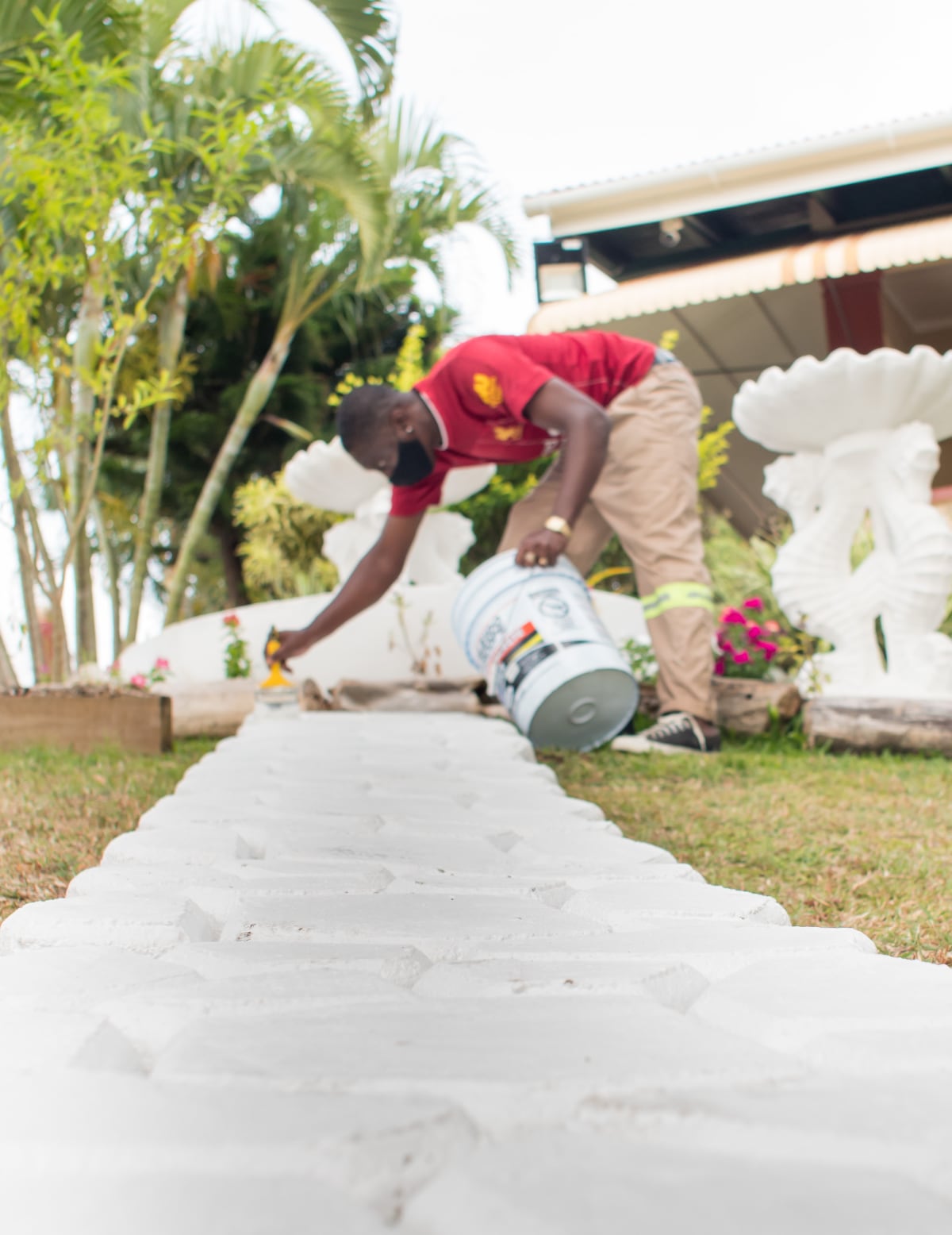 During the pandemic, people are not only spending significantly more time at home, they are using this time to beautify their immediate environment in order to make it more comfortable for themselves and their families.
Worldwide, homeowners are investing more in home improvement projects such as renovating their living space and buying furniture. As the majority of their work and school time is now spent at home, improving their surroundings has become even more desirable.
The Division of Infrastructure, Quarries and the Environment (DIQE), through its Unemployment Relief Programme (URP), is helping Tobagonians who want to invest in their homes by offering a new decorative paver block and block stamp.
The product is "specially made by URP. It is made of concrete and reinforced by BRC. It is durable, affordable and customizable," said URP Foreman Marvin Phillips.
The portable product is concrete-based and can be used outdoors to enhance any space.
"Essentially we are attempting to empower the participants in the programme by exposing them to different skills, revenue sources and business opportunities. Management is committed to continuing this thrust towards continuous process and product innovations, so that they can recognise the potential of these opportunities and their God-given talents and abilities, which have been fine-tuned by the experience gained at URP, and take up the entrepreneurial challenge. The Division and programme by extension serve a facilitatory role in this regard," Senior Programme Coordinator Abigail Daniel said.  
For more information and to support the programme, contact URP at 639-1287 ext 44165.