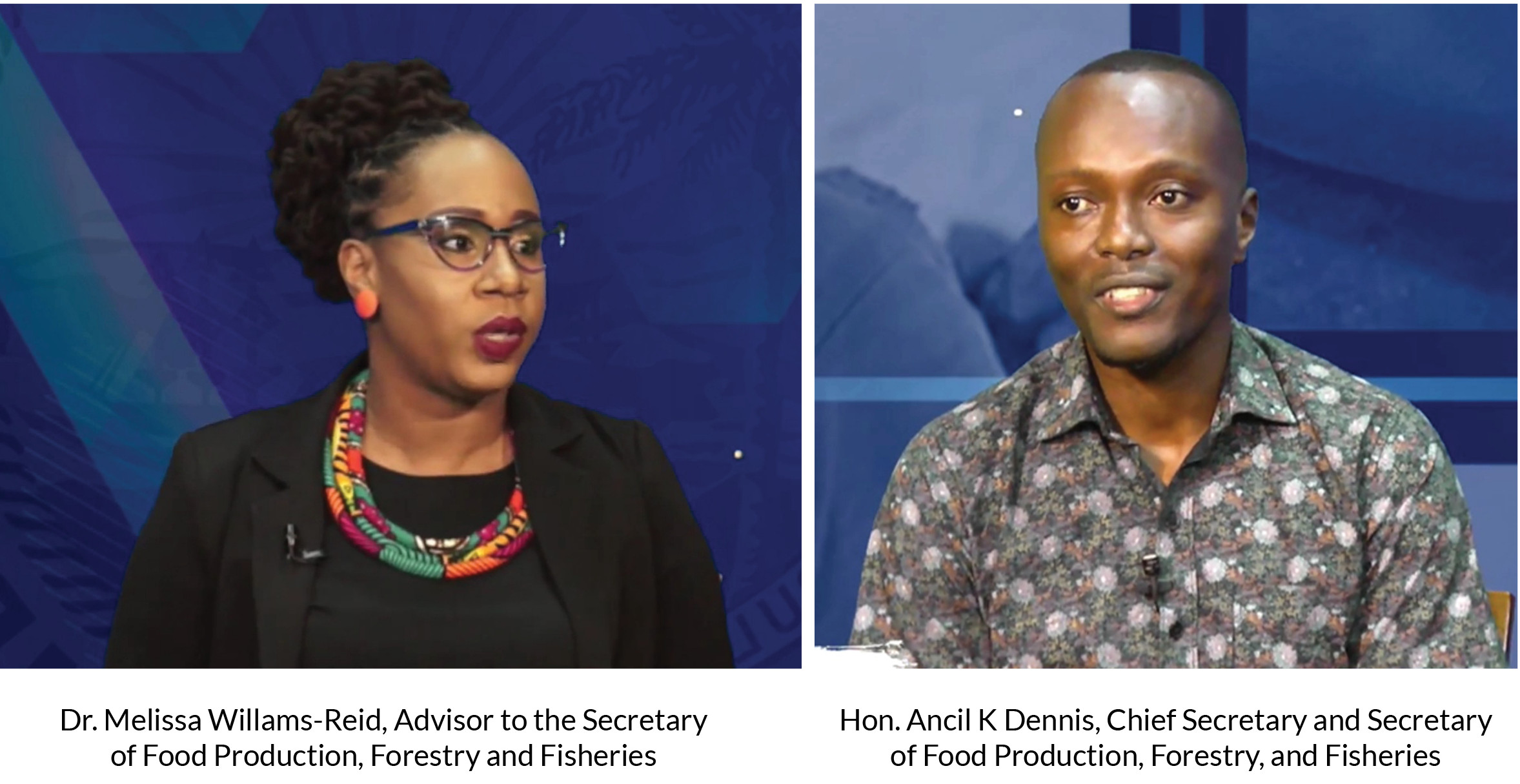 THA Chief Secretary and Secretary of the Division of Food Production, Forestry and Fisheries (DFPFF), Hon. Ancil K. Dennis, has visited farmers across the island to highlight their work and get a first-hand view of what is happening in the sector.
Speaking on Episode 6 of 'Tobago Matters' on Saturday, 11th September, he said, "Despite the challenges, there are a number of youthful and experienced Tobagonians participating in this sector and doing so quite successfully."
The topic was Food Security and he revealed that the THA is looking to take policy decisions to further enhance what farmers are doing, as well as to include new farmers within this critical sector.
Dennis said food security went beyond ensuring that nobody in Tobago is without food.
"Tobago has the best soils, the best climate, and some of the most hardworking individuals within the sector. It really allows Tobago to return to its glory days of being the food basket of the country and, hopefully, we'll get to the point of being able to export regionally in a meaningful way and maybe even internationally as we have done in the past," he added.
Advisor to the Food Production Secretary, Dr. Melissa Williams-Reid, said there has been a transformation in the livestock landscape, including an increase in persons getting involved in poultry production. However, she said the sector relied on importing raw materials such as eggs.
"We need to formulate a framework that would ensure that the livestock sector is sustainable, productive and resilient," said Dr. Williams-Reid.
Hosted by Glendora Lashley, other panelists were Chairman of the Tobago Agribusiness Development Company (TADCO) Pathleen Titus and DFPFF Acting Technical Officer Karl Murray.