Nineteen-year-old Janae Campbell, representing the Roxborough Police Youth Club (RPYC), captured the coveted Ms. Tobago Heritage Personality (MTHP) title on Saturday, 11th September, 2021.
Janae describes herself as compassionate, amiable, candid and an eternal optimist, and she fervently believes that her faith in the Lord has led to her successes.
Info Hub delved into her persona and shares her thoughts and dreams with you. Enjoy!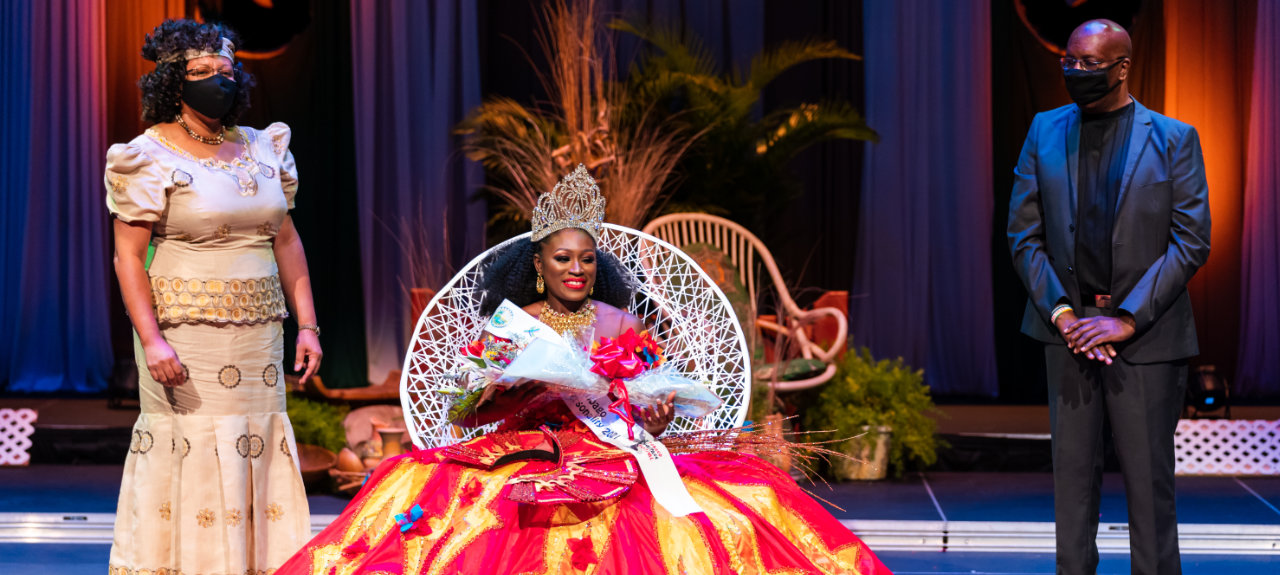 Q. How long have you been a member of the RPYC and what is the best part of being a member?
"I joined in 2018 and I love the strong sense of camaraderie most, especially amongst the dancers and drummers. The environment is very nurturing, supportive and engaging. Fun! Fun! Fun!"
Q. Would you encourage young people to join a Youth Club and why?
"Unequivocally, yes! It's a family! These TTPS-led organizations focus on holistic development and continue to be agents for positive engagement. There is literally a place for everyone to explore their talents and gifts as the clubs aren't limited in their offerings. They also play an integral role in keeping our youth out of trouble. In my village, the youth seek solace at the RPYC."
Q. What inspired you to participate in the MTHP competition?
"My inspiration was born out of a desire to become an ambassador for Tobago's rich culture and to be an inspiration to the young people in my community. I faced myriad challenges in my adolescent years so mine is a story of perseverance and that's the message I like to project."
Q. What do you think gave you the edge over the other contestants?
"I would say intelligence definitely gave me an advantage. My natural assertiveness coupled with my experience as a public speaker definitely made me stand out. Also, my ardent and genuine appreciation of my history and culture made this process quite natural and enjoyable for me." ….. To be continued