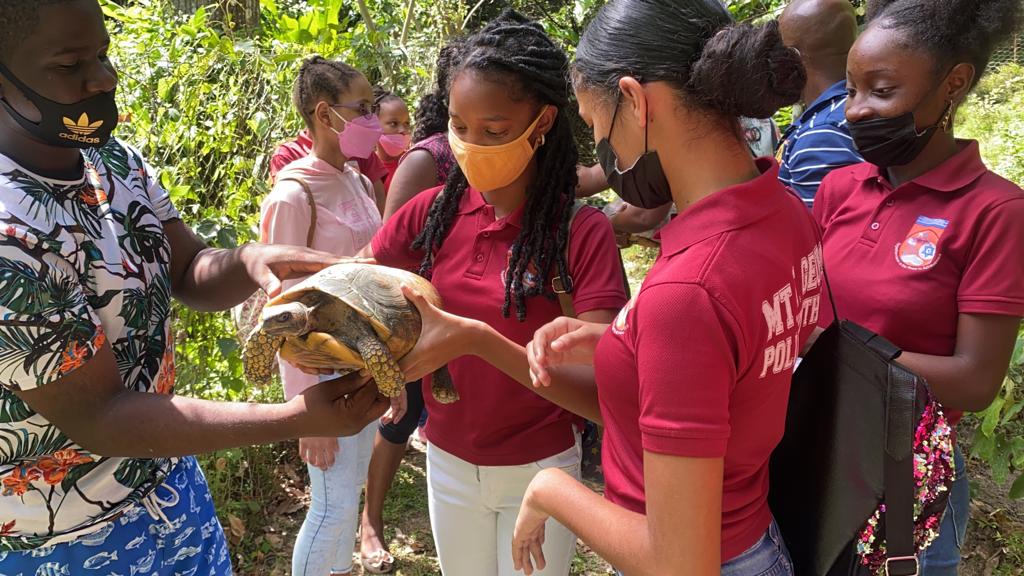 Police youth clubs provide an opportunity to engage the island's youth, as well as a safe environment where young people in the community can learn, have fun, and thrive. One such club on the island is the Mt. St. George Police Youth Club.
"The job of the Police Youth Club is really to provide an avenue for the young persons within the community, to try to keep them engaged, and to expose them to activities and programmes, to help enable their growth and development," said Club President Alana Alleyne.
The Club was originally formed in 2006 by Alana James. Alleyne said the Club currently has close to 100 members.
Last month, the Club was recognised at the Tobago Youth Awards, winning accolades in the categories of 'Most Outstanding Youth Organisation' and 'Most Effective Youth Programme/Project'.
Productive and engaged youth become productive and engaged adults.
"What we have to do as officers, is to ensure that we get persons to volunteer.  We liaise with the police service to ensure that they get the things that they need. What we try to do is get the youth involved, engaged, and make the youth feel that energy, feel that motivation, to be role models," Club Leader/Liaison Officer Larry Brathwaite said. 
Besides engaging youth in cultural, charitable, and educational activities, the Club aims to promote a feeling of belonging and nationalism. You can learn more about this youth-oriented Club by visiting their Facebook page.