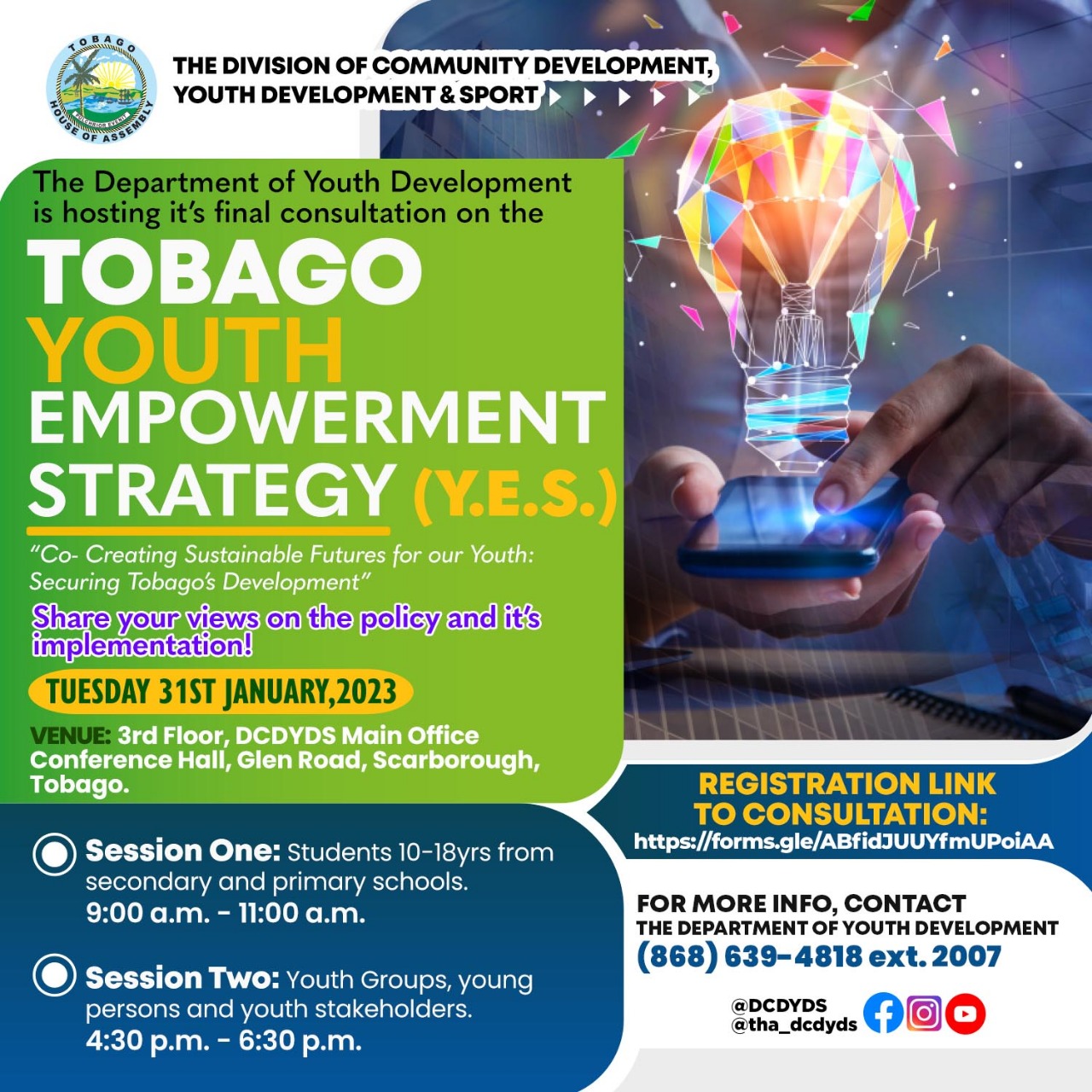 On Tuesday (January 31st),Tobago's young people have a chance to speak up and share their opinions on issues that impact them.
The Division of Community Development, Youth Development and Sport (DCDYDS) is inviting students 10-18 years old, as well as youth groups, young persons, and youth stakeholders to attend its final consultation on the Tobago Youth Empowerment Strategy (Y.E.S).
The consultations will be hosted in the Division's Main Office Conference Hall, Glen Road, Scarborough.
Themed 'Co-creating Sustainable Futures for our Youth: Securing Tobago's Development,' participants will get a chance to share their views on the youth policy and its implementation, as feedback from the consultations will inform the measures to be adopted in the strategy.
"The strategy document is supported by the national youth policy and will speak to the position of the Tobago House of Assembly in supporting the development of our young persons. The consultations are a culmination of a two-year process, where we have been engaged with young persons in co-creating the strategy, which has allowed us to get their authentic voice," Youth Development Director Ann Marie deGazon said.
Some of the key areas being looked at include youth economic participation and developing youth social and intellectual capital.
 Session One, which will be geared towards students 10-18 years from primary and secondary schools is from 9:00am-11:00am, while Session Two, which is for youth groups, young persons, and youth stakeholders, takes place from 4:30pm-6:30p.m.
See registration details on the flyer or visit the Division's Facebook page for more details.